- Advertisement -
Manchester United forward Rasmus Hojlund certainly went through the wringer during Denmark's 2-1 win over San Marino last night.
Rasmus Hojlund scored a brilliant finish into the roof of the net during the game, but it was the incidents throughout the game that caused controversy.
A high knee on the Manchester United striker's back caused the brunt of Hojlund's ire.
Erik ten Hag will be hoping that the knee to the back, which led to the 20-year-old being substituted for Brentford's Mathias Jensen, is not serious enough for him to miss the clash against Sheffield United at Bramall Lane.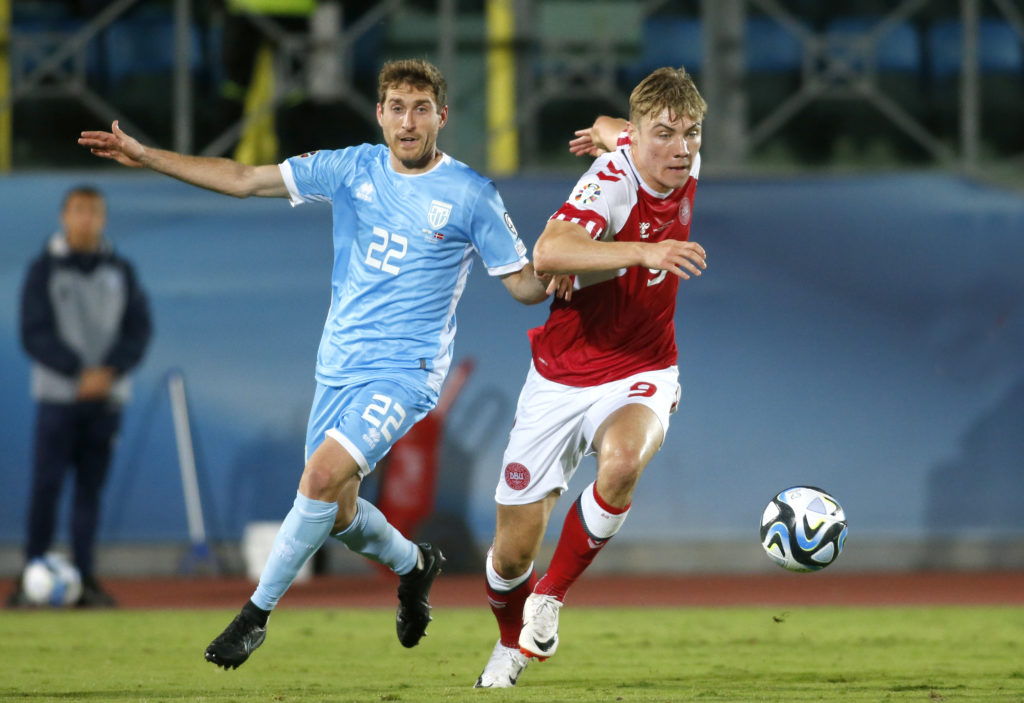 Roberto Di Maio, who featured in the game, has responded to Hojlund's claims that he was being targeted, via his Instagram.
"Today I read that 80 million complained about being mistreated yesterday by the San Marino defenders," Di Maio said.
"Well, my dear, probably in today's football where physical contact has disappeared, you can afford to make fun of us, little opponents, with ugly gestures or to fake at every opportunity hoping for a penalty from the VAR.
MORE UNITED STORIES
"I would have liked to see you 15 years ago when only the real men played football!"
This seems like a rather unnecessary response to Hojlund who, judging by the footage of the knee to the back, was severely hurt after the incident.
Hojlund's passion
Since the forward joined United in August for £64 million, the forward has shown his passionate side.
The 20-year-old, who was a United fan growing up, has shown his passion for the cause which, of course, will endear him to the Old Trafford crowd who respond well to passionate players fighting for the club.
It is clear Hojlund not one who is easily shoved off the ball or dispossessed and seems to do whatever is necessary to help his teammates; the exact mentality United have missed in recent times.
Related Topics
- Advertisement -