- Advertisement -
Manchester United midfielder Scott McTominay has promised the players will fight to correct their slump in form.
Manager Erik ten Hag finds himself under serious pressure amid an awful start to the season which this week saw the team crash out of the Carabao Cup at home.
Many have the view that it should be the players taking the flak instead, although, there were not too many players fronting up after the second of this week's 3-0 home defeats.
So credit to midfielder Scott McTominay, who spoke to the club website and fronted up, urging fans to ignore reports of behind the scenes chaos.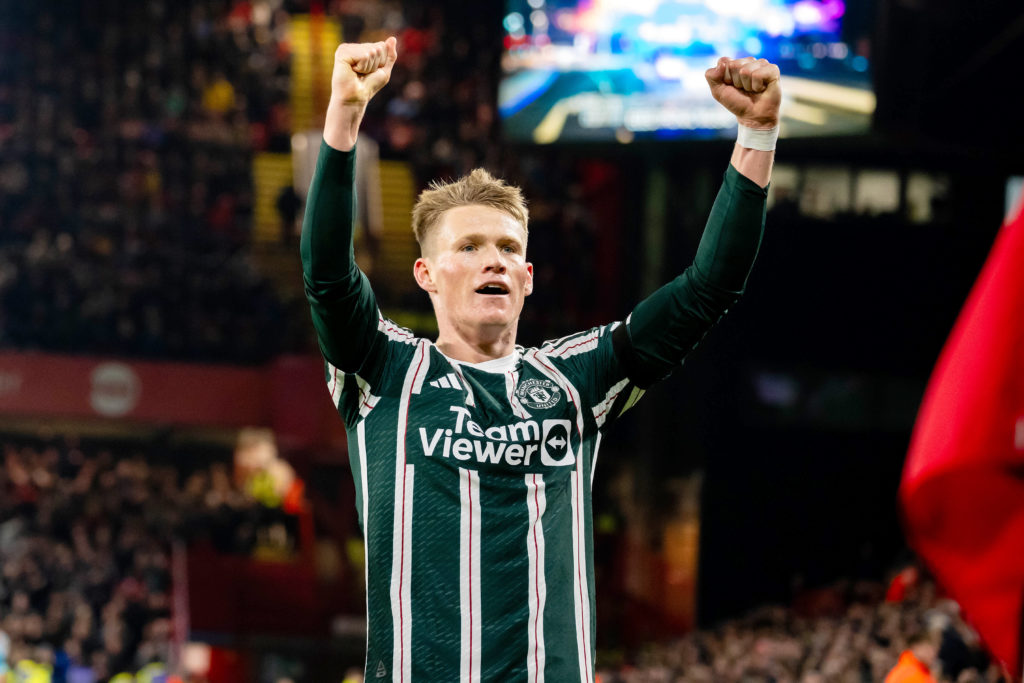 Scott McTominay is clearly upset about Manchester United's form. It is good to hear him express some emotion and show he cares.
Lashing out at some media reports about a split squad, which we chose not to cover on United In Focus, McTominay said: "Forget about all the people who don't care about us and write stupid things in the media and try to divide us and all the other things. That's not important to us at the moment.
"Everyone has to come together and, when the next game comes, we have to fight like dogs, that's the way it's got to be."
MORE UNITED STORIES
He said there is anger within the dressing room, which stems from frustration with their own form.
McTominay explained: "The fans are always there and are always behind us. I feel like the players feel that whenever we go back inside the dressing room – the anger is towards ourselves and also the anger is towards not pleasing the fans and giving them what they want.
"I can assure the fans that's probably the most important thing in the players' heads."
McTominay backs Erik ten Hag
McTominay spoke up for manager Erik ten Hag: "Obviously, the fans will hear the generic response of 'we've got to stick together' but it's true. Everyone wants this football club to succeed and we have to pull together and try to be as good with each other as possible, in the dressing room, to get those results going our way.
"I feel like we've got more than enough talent in the changing room to do that and whenever you look at the boys who are playing, but obviously something isn't quite clicking. That's up to the manager and the players to fix that and I'm 100 per cent confident that we will."
United face Fulham this weekend, then face Copenhagen away in the Champions League, before taking on Luton Town at home.
McTominay said: "If we can have three wins going into the international break then we can come back and begin to kick on from there."
Scott McTominay's interview and words speak like a captain. This is what you want your skipper saying. That's no slight on Bruno Fernandes, but it is a little curious the Scot was the one giving this interview. He can clearly communicate well though, and has the passion for the club as an academy player.
The trouble with McTominay is he is not good enough to be a guaranteed starter and be considered for the captaincy, which is a shame, because he does have leadership attributes and 'gets it' when it comes to United.
Armband or not, hearing him speaking about a willingness to fight is needed right now. At times against City and Newcastle it seemed like the fight slipped away a bit. There's no excuse against Fulham this weekend.
McTominay will be in contention to start with Casemiro out injured. But Manchester United's midfield is a total mess right now, where nobody knows the best combination, let alone Erik ten Hag.
Related Topics
- Advertisement -