Þórunn Sveinbjarnardóttir, chairman of BHM and former minister and member of parliament, is now running for parliament for the Samfylking in the Southwest constituency.
in Morgunblaðið this morning but she confirms that her name has been mentioned by the Samfylkingan's set-up committee and is being examined there.
Þórunn sat in parliament for the Samfylking during the years 1999 to and served as Minister of the Environment during the years 1999 til 1168. She was a member of parliament for the Southwest constituency.
Guðmundur Andri Thorsson, who led the Samfylkingan's list in the constituency in the last election, has previously said he wants to continue and Rósa Björk Brynjólfsdóttir, a member of the Samfylkingan MP, has said she wants to lead the party's list. constituency in the upcoming elections.
Rósa joined the Samfylking party's parliamentary party after serving as an independent member of parliament for some time. She was elected to parliament for the Left Green Party, but resigned from the party in the middle of last year.
Þórunn Sveinbjarnardóttir has been chairman of BHM since the year 00
Related News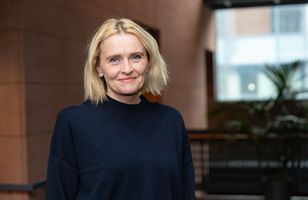 0615
Heiða Björg Hilmisdóttir, city representative and deputy chairman of the Samfylking, is said to have sent an invitation to the Samfylkingan's standing committee in Reykjavík that she is ready to take a seat on the party's list for the upcoming parliamentary elections.