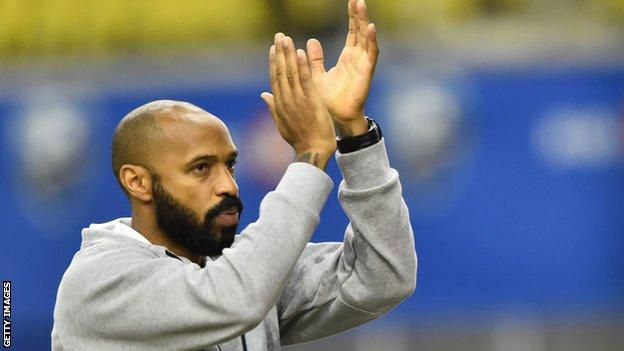 Former Arsenal, Barcelona and France striker Thierry Henry has stepped down as manager of Major League Soccer side CF Montreal for personal reasons.
The 30 – year-old, who was recently on the shortlist to become the new manager of Championship club Bournemouth, had been in charge since November 2019.
Henry said it was "with a heavy heart" that he was leaving after "an extremely difficult" period away from his family.
"Due to the worldwide pandemic I was unable to see my children, "