- Advertisement -
After days of negotiations, Chelsea and Benfica were unable to reach an agreement for Enzo Fernandez. Transfer guru Fabrizio Romano revealed that both clubs were unable to meet on common ground. The Blues are reluctant to pay the midfielder's release clause in full.
The Argentine World Cup champion is now Chelsea's top target for the January transfer window, and personal terms have already been reached with the 21-year-old, who has made it clear to Benfica that he wants to sign with the west London giants.
United were also monitoring Fernandez after his recent exploits for club and country. However, they preferred to step back after learning about Chelsea's strong interest in the player.
The Blues have been using super agent Jorge Mendes to steer negotiations throughout the discussions that have been going on since before Christmas. They had been optimistic that a deal was close, but Benfica have remained firm on the player's €120 million release clause.
Benfica wants a large opening payment to allow Fernandez to leave; otherwise, they are happy to keep him at the Estadio da Luz. Chelsea, on the other hand, was hoping for three fairly equal payments of over €40 million to close the deal.
The west London outfit is still hopeful that a deal can be reached, but Rui Costa, the president of Benfica, is now refusing to budge, so Chelsea won't be looking to add players at this time.
What Did Fabrizio Romano Say About Chelsea's Failure To Land The Argentine Star?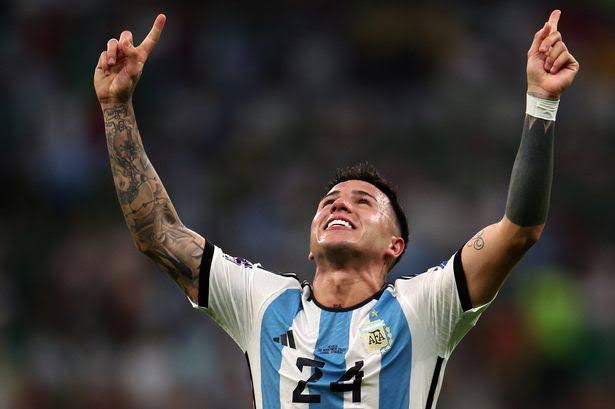 On his official Twitter account, the transfer expert stated:
'Understand there's no agreement after the new meeting today between Chelsea and Benfica for Enzo Fernández. It was never a done deal, and it's not a done deal as of now. After meetings and talks, there's still no agreement on key details, clauses, or payment terms.'

'Chelsea official proposal for Enzo Fernández was never €120m or €127m. The final proposal made to Benfica was €85m fee. Chelsea have never discussed €120m release clause.'
United Could Make A Shock U-Turn In Their Pursuit Of Fernandez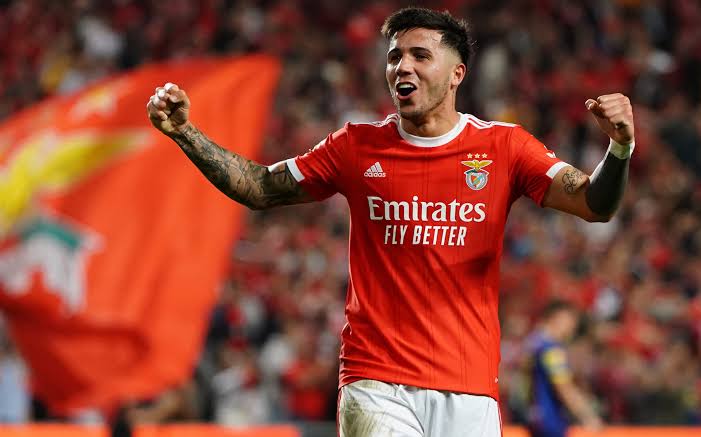 It has been no secret that the Red Devils want to sign a midfielder either in January or the summer transfer window. However, any high-profile move seems unlikely as the Glazers are unwilling to splash a huge amount of cash in January.
Erik ten Hag has boosted his midfield region by signing Casemiro and Christian Eriksen last summer. Both the star players have been performing really well and putting in important contributions from the middle of the field.
They have been instrumental in driving United to the top four spot in the league table. However, they won't stay at the club for many more years and the Red Devils need to sign a young midfielder to secure their starting line-up.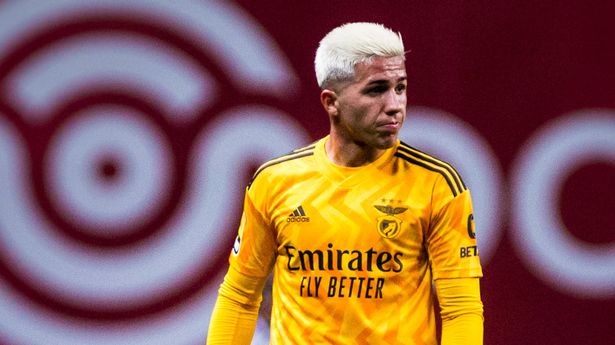 Fernandez could be the missing puzzle piece, and his performances for Argentina do highlight the fact that he could be an important player for Ten Hag.
Chelsea' inability to unlock a deal will be a blessing in disguise for United as they can pull the plug and cash in on the player in the summer. There are chances that a new owner may pitch in, bolstering our chances to land the Argentine. It remains to be seen whether United will try to outpace their rivals in the race to sign the 21-year-old.

- Advertisement -