- Advertisement -
The referee for Manchester United v Sheffield United this weekend has been named and Erik ten Hag won't be happy with who it is.
Manchester United heads to Bramall Lane on Saturday night for an 8 p.m. kick-off.
Ahead of the game, the officials have been named for the game, with referee Michael Oliver being chosen for the game.
This will come much to Erik ten Hag's dismay, given the two didn't see eye to eye the last time they met.
Following United's 2-0 defeat to Spurs at the Tottenham Hotspur Stadium, Ten Hag struggled to keep his emotions in check post-match.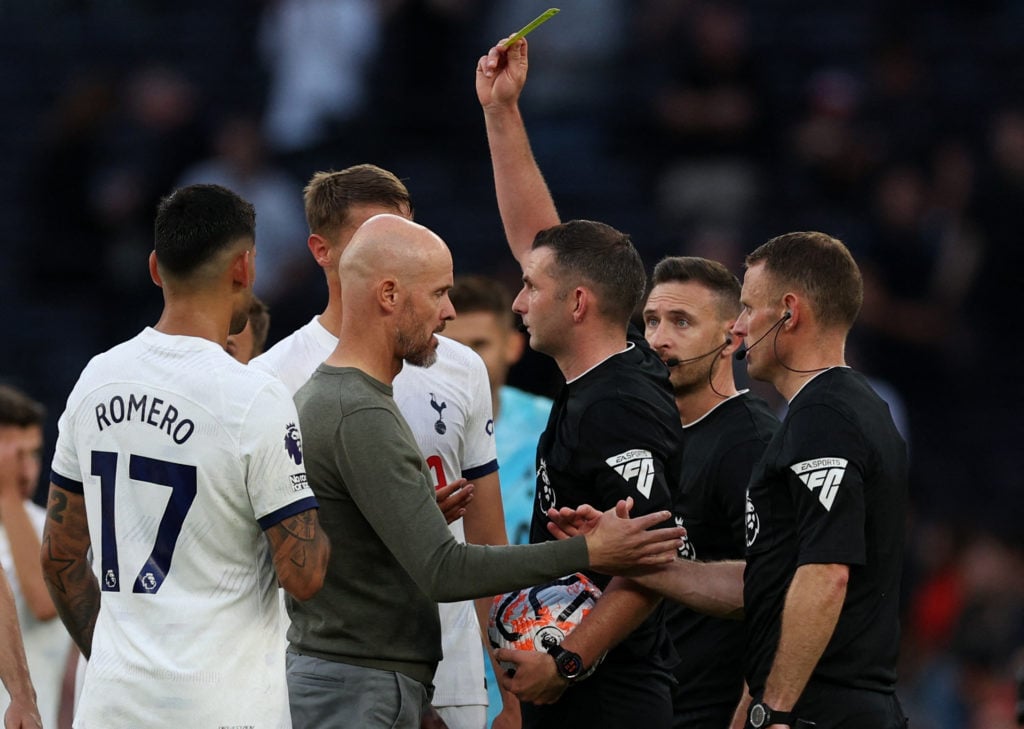 What happened between Michael Oliver and Erik ten Hag
In the game, the United boss clearly thought multiple decisions had gone against his side.
Firstly Bruno Fernandes was booked for dissent, something Ten Hag disagreed with as United were said to be 'unhappy' with Oliver.
MORE UNITED STORIES
Later in the game, United were denied a clear penalty with Alejandro Garnacho's shot blocked by Cristian Romero's outstretched hand.
These are the two events which led to Ten Hag's outrage causing him to receive a yellow card in the aftermath.
Tensions will be high between the two
Given what happened last time, it is expected that Oliver won't be quick to make huge decisions against United for fear of getting it wrong.
However, it could also swing the other way, with the possibility Ten Hag could see his side hard done by.
Ten Hag as we know has a long memory and isn't one to forget when he thinks he has been wronged
We wouldn't be surprised to see a repeat of this if United are once again victims of poor officiating.
- Advertisement -