- Advertisement -
Pundit Micah Richards has criticised Bruno Fernandes after his performance for Manchester United against Manchester City.
This was yet another forgettable derby day for United fans.
An Erling Haaland brace and a goal from Phil Foden handed City a comfortable 3-0 win at Old Trafford.
Any time you describe a home defeat as 'comfortable', you know things must be bad, but it especially stings when talking about a local derby.
United simply weren't good enough and much of the focus is now turning to the captain…
Micah Richards criticises Bruno Fernandes
Bruno Fernandes did not have his best afternoon in a United shirt.
The Portuguese playmaker cut a frustrated figure and United fans tend to know how that goes.
Fernandes was seen throwing his arms around whilst moaning and trying to take down City players with the game already gone at 3-0.
MORE UNITED STORIES
That has only resulted in criticism for Fernandes amid a belief that he just isn't captain material.
Pundit and former City defender Micah Richards has now offered his view whilst speaking on The Rest Is Football.
Richards suggested that Fernandes was 'playing for himself' against City rather than for his team, suggesting that he breaks structure to make himself look better.
Richards added that Fernandes is always throwing his arms around at every decision against United, branding his body language 'staggering'.
"Have we noticed what Fernandes does though? When Manchester United go behind and he's not having a good game, what he does is he starts running around, trying to get the crowd on side, running out of position to make everyone believe that he's working really hard for the team, but really, he's just playing for himself," said Richards.
"It was staggering to see. It's every decision that goes against Manchester United, it's the arms!" he added.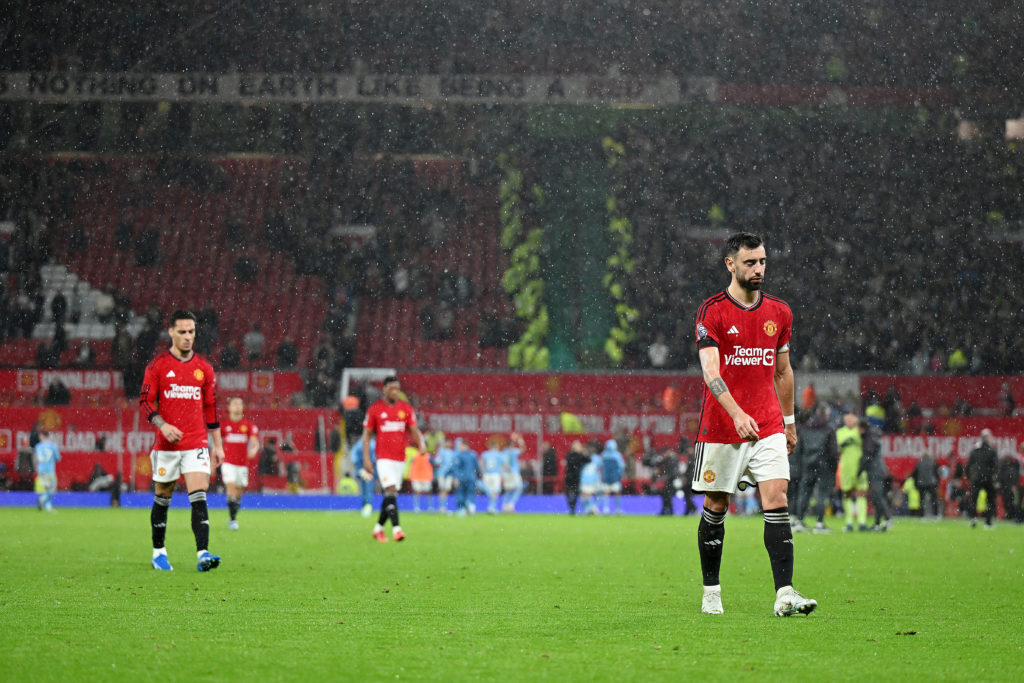 Ten Hag surely won't change Manchester United captaincy again
Fernandes is taking a lot of criticism right now and Roy Keane certainly made his feelings clear.
Keane told Sky Sports that Fernandes is the opposite of what he would want in a captain and would take the armband off him right now.
We can't really see that happening though, given that Erik ten Hag only recently switched the captaincy from Harry Maguire to Fernandes.
Another captaincy change in October or November wouldn't exactly look good and Ten Hag will likely stick by his summer decision.
We have been here before with Fernandes, notably against Liverpool last season, and Ten Hag still handed him the captaincy over the summer.
United fans will get behind the 29-year-old moving forward but will hope to see him grow into this permanent captaincy role over the season, with a change unlikely.
Related Topics
- Advertisement -