- Advertisement -
Manchester United loanee Mason Greenwood is making a big impression on loan at Spanish side Getafe.
In the summer Manchester United reluctantly made the decision Mason Greenwood would not play a first team role this season, after a fan backlash.
Greenwood signed with Spanish side Getafe on transfer deadline day, and the season loan loan is working out for him well so far.
The forward is playing football again for the first time since his January 2022 arrest, and is getting the chance to do so at a high level, playing in La Liga.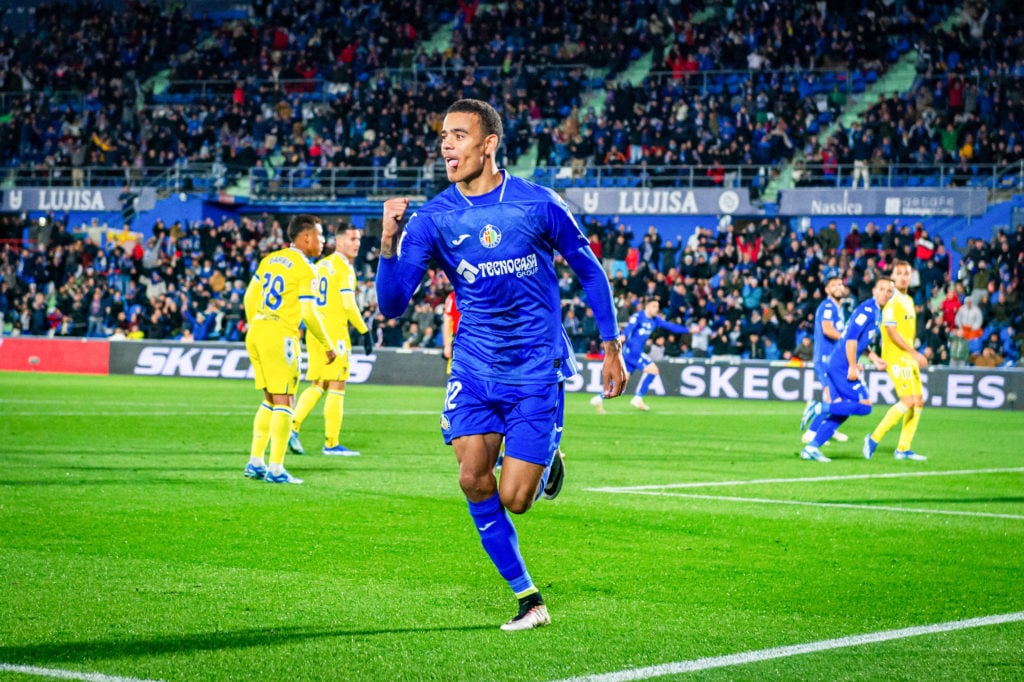 Mason Greenwood impact
Mason Greenwood started for Getafe at the weekend against Granada, helping them to a 1-1 draw away at Granada.
He played 87 minutes, sharing the pitch briefly with fellow Manchester United loanee Alvaro Fernandez, who came on in the 84th minute.
By this point Greenwood had long made his impact, providing an assist in the very first minute for teammate Borja Mayoral.
MORE UNITED STORIES
Mason Greenwood praised
His contribution was praised by Spanish newspaper AS, which wrote: "Greenwood taught Manafá that you have to arrive awake to games. In Getafe's first attack, in the first minute of the game, Greenwood started in sixth gear from the left wing, overtook the Portuguese from the outside and then inside by cutting him on the baseline and the Englishman played the ball to Mayoral with the following message: you're welcome. 
"At halftime, Manafá was still looking for Greenwood. The Englishman is slippery like an eel and his zigzag on the pitch is as devilish as it is uncomfortable for his rivals."
His actions later in the game were also highlighted when he came close to making the score 2-0. The game ended 1-1.
"Greenwood, who paints a canvas for you with his right and paints a canvas for you with his left, launched a powerful right shot, Ferreira cleared it more poorly than well and, incomprehensibly, Maksimovic failed to touch the ball over the goal line."
A separate report in The Sun over the weekend has claimed Getafe are seeking to negotiate with Manchester United over a permanent move for the 22-year-old.
A separate report from AS states: "Getafe's objective is to keep the player. The truth is that from the Coliseum in general and from the coaching staff in particular he is very happy with the level and involvement of the Englishman."
Greenwood has three goals and three assists in 10 games in all competitions. One of the three goals came in La Liga, with two in the Copa del Rey.
Related Topics
- Advertisement -