- Advertisement -
Rio Ferdinand believes that deadline day signing Sofyan Amrabat will really 'start setting the tone' at Manchester United.
United chased Sofyan Amrabat for months ahead of finally signing him on transfer deadline day.
Erik ten Hag made Amrabat a key target having previously worked together at Utrecht in the Netherlands.
The rumours went on and on before United finally pounced to take Amrabat on loan for the season.
United paid £8.5million to take Amrabat on loan with the option to buy him for around £21.4million next summer.
We are yet to see Amrabat start a game in his usual midfield position.
Instead, Amrabat has been featuring as a makeshift left back due to United's injury crisis in that position.
The Moroccan looks like a player United fans will love though and former defender Rio Ferdinand has offered his opinion.
Speaking on FIVE, Ferdinand outlined a prediction that Amrabat will now start 'setting the tone' for United moving forward.
MORE UNITED STORIES
Ferdinand added that he thinks Amrabat may be somewhat similar to Nemanja Vidic in that he will lead quietly and by example rather than by barking orders to teammates.
"What I like about him is that he's a man," said Ferdinand. "He's a man that's going to go in there and I think he's going to start setting the tone."
"Leaders lead in different ways. Amrabat as a captain for previous clubs or his country, he might be quiet, Vidic was the same, he didn't really speak around the training ground. Vidic wouldn't have a relationship other than probably with me or Berbatov, properly, like deep conversations"
"He was the captain at that time but you go on the pitch, my man was just running through brick walls, leading by the way he played. Sol Campbell was the same, not a massive communicator but went out there and played hard. I was more vocal, I was more of a shouter, organising, organising, organising, keeping people concentrated and stuff – everyone's different," he added.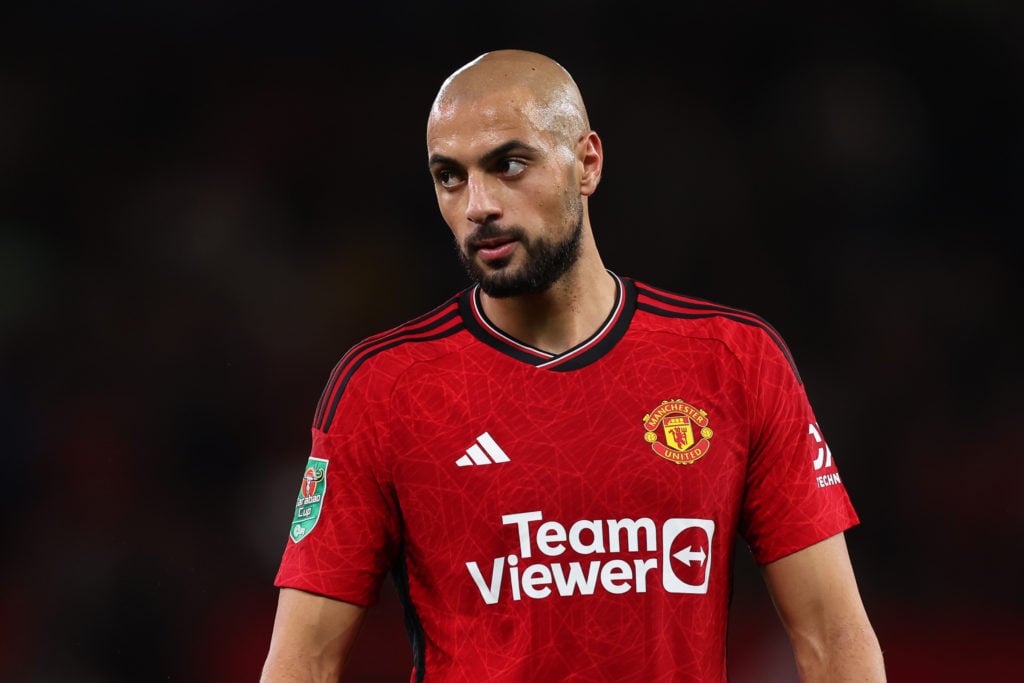 Amrabat may still face a wait to play in midfield
Amrabat cannot have expected to playing at left back just over a month into his United career.
The 27-year-old was just so good as a midfielder for Fiorentina and at the World Cup with Morocco.
However, United are left in a bizarre situation where all three senior left backs – Luke Shaw, Sergio Reguilon and Tyrell Malacia – are all out injured.
That means Ten Hag has been forced into using a makeshift option with Amrabat starting there in two games against Crystal Palace.
It's unclear just when one of United's left backs will be back though and that means Amrabat will probably have to fill in for a little while yet.
Whenever Amrabat does finally start in midfield, we can see him making a big impact – and living up to Ferdinand's praise.
Related Topics
- Advertisement -