- Advertisement -
Rio Ferdinand has admitted that he refuses to call one legendary Manchester United figure by his first name out of the sheer respect that he holds for him.
The TNT Sports pundit made a lasting impression during his prolific spell at Old Trafford, with Ferdinand establishing himself as a pivotal figure for United's defence.
Striking up a remarkable partnership with fellow United legend Nemanja Vidic, Ferdinand enjoyed incredible success while playing under Sir Alex Ferguson.
Ferdinand, who hilariously trolled one former Manchester City star recently, lifted six Premier League titles, a Champions League and two League Cups with United.
The 45-year-old ex-United star holds the utmost respect for Ferguson, but Ferdinand has an equal amount of admiration for another figure from the club's past.
READ MORE: Man Utd summer signing's favourite player at club finally responded to him and wants to meet with him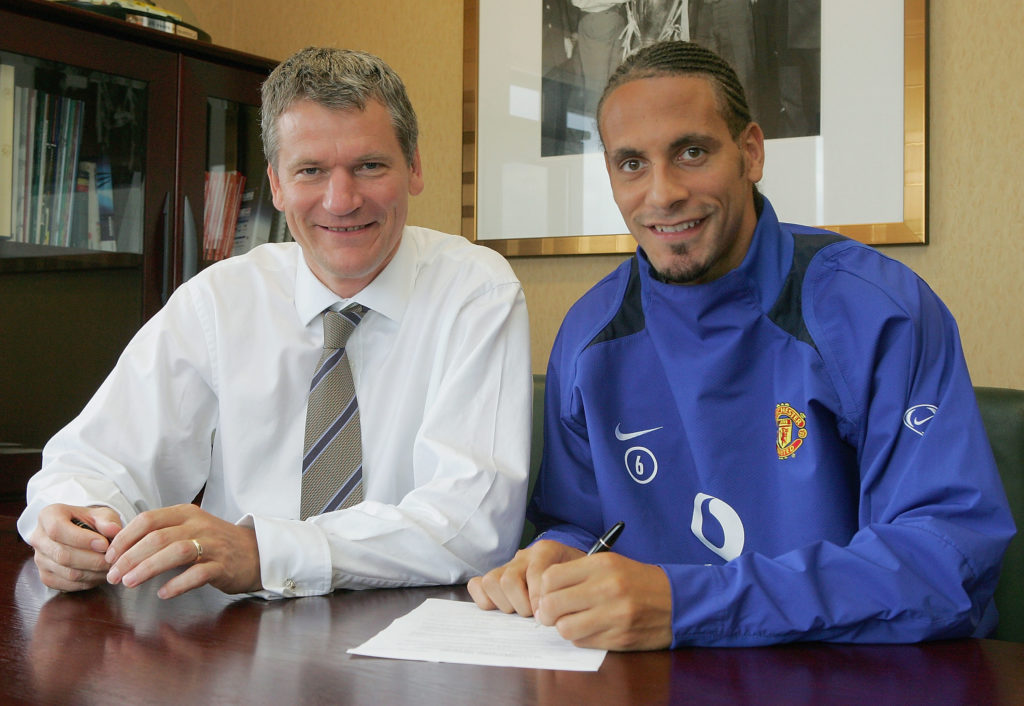 United legend Ferdinand speaks on David Gill
David Gill was Ferguson's right-hand man at Old Trafford, with the 66-year-old previously serving as United's chief executive.
MORE UNITED STORIES
The football executive was a key figure in Ferguson's success at United and has been spoken of highly by former players at the club, including Ferdinand.
Gill stepped down from his United role in 2013 and was replaced by Ed Woodward, with Ferguson's right-hand man later serving as the vice-president of FIFA.
The legendary United figure, who currently works at UEFA as vice-president and treasurer, is still referred to as "Mr Gill" by Ferdinand to this date.
When Ferguson's influence at United was discussed on his YouTube channel, Ferdinand interjected and said: "It was Fergie and Mr Gill.
"Mr Gill? Yeah, Mr Gill, I don't even call him David Gill. I say Mr Gill and he says, 'Rio, it's David.' I say, 'I can't, man. I can't.'"
Ferdinand on future United CEO and key role
Speaking on his VIBE with FIVE show, Ferdinand was asked who he felt would be best suited to become the next United CEO after Richard Arnold.
United are still waiting to ratify Sir Jim Ratcliffe's 25 per cent takeover bid of the Premier League club, which is worth an eye-watering £1.3bn.
Ratcliffe's arrival could spark a revamp in United's behind-the-scenes work, with Red Devils football director John Murtough's future currently plunged into doubt.
Ferdinand has admitted that he is unsure who is the best choice to succeed Arnold, but he stressed the importance of a director of football needed at the club.
"[…] I think the most important is [going] to be the director of football because that person is the one that sets the culture," he said.
"I keep referring to [Manchester] City, but they're the benchmark at the moment, they brought in people before Pep [Guardiola] came to set the culture, set the standard, set the framework for a coach to come in and then work.
"They take away a lot of the stuff around the manager. And I think these new people coming in will be a big thing for Erik ten Hag as well because he's having to bat off all of the different things that are going on outside of the pitch, [but] that person hopefully comes in and starts taking a lot of the responsibility and letting him concentrate on picking the team."
Related Topics
- Advertisement -