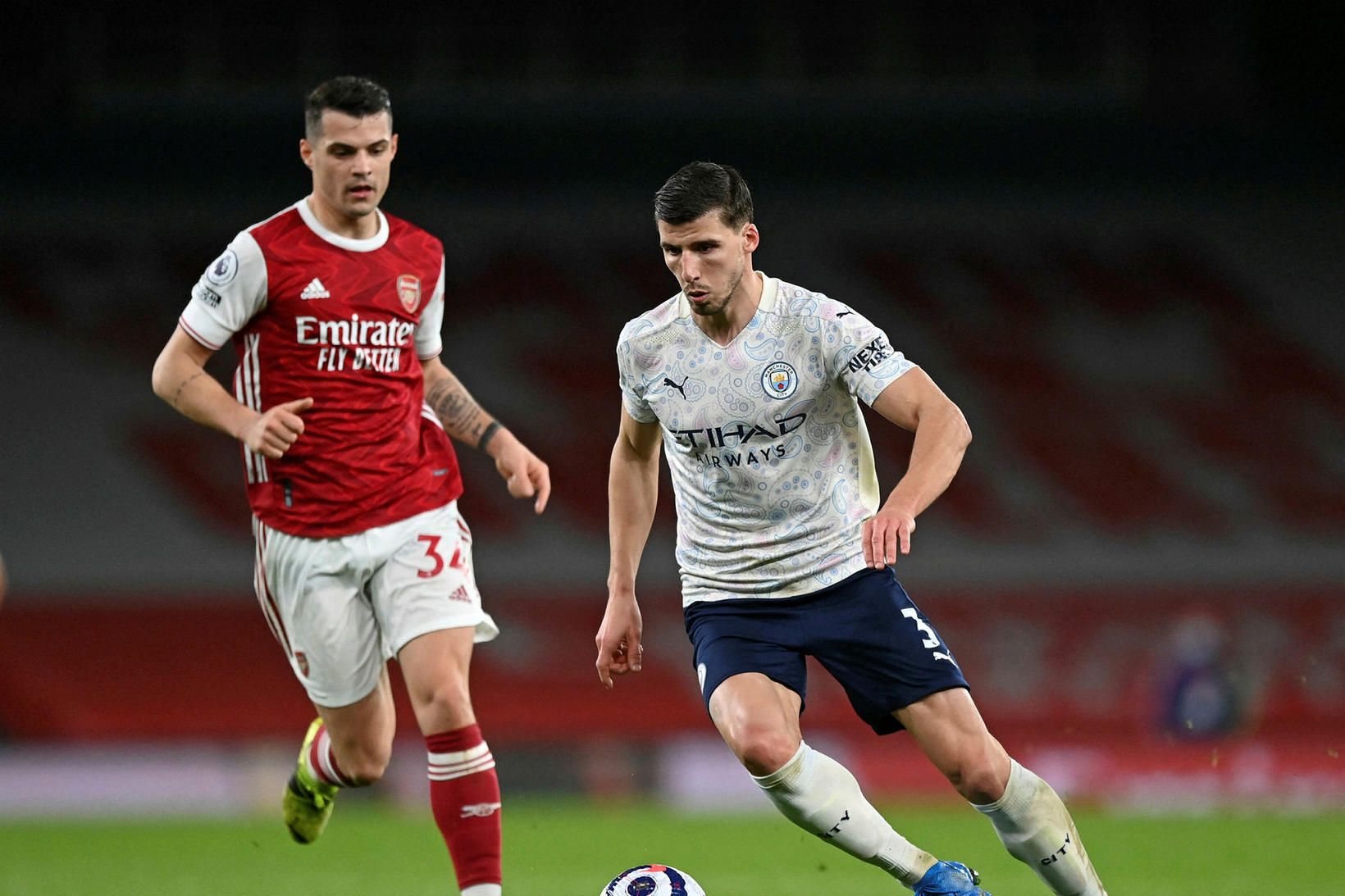 Ruben Dias has been great for Manchester City this season. AFP
Rúben Dias, Manchester City's center-back in the English Premier League, is currently the best defender in the league according to Jamies Redknapp.
Dias joined City from Benfica last summer but City paid 65 millions of pounds for the Portuguese defender.
Dias has had a very good impact on City's defense and he had another great game in City's 1-0 win over Arsenal at the Emirates Stadium in London this weekend.
that would lead the defense when the season started, "Redknapp told Sky Sports.
" I think few people expected Dias to have the impact he has had on Manchester City- the team.
He is such a leader in this team and drives people forward. "He reminds me of Nemanja Vidic and what Vidic used to do at United.
Vincent Kompany was a defender and this is the best playing defender in the league today," added Redknapp.