- Advertisement -
Manchester United have no fears about top teenager Kobbie Mainoo leaving the club for a move to Manchester City.
United fans always love to see young players emerge into the first team, evoking memories of the 'Class of 92'.
Making the step up isn't easy though; just look at Josh Harrop, who scored on his first Premier League start in 2017 but is without a club six years on.
United have extremely high hopes for midfielder Kobbie Mainoo though, as the teenager attracts unwanted interest…
United fans were on red alert just a few days ago as Four Four Two reported that Manchester City want to sign Mainoo.
90Min now report that United are 'not worried' about Mainoo's future and feel confident that he will stay at Old Trafford.
It's stated that City have been admirers of Mainoo ever since he spent time training with the club at Under-9 level.
Mainoo picked United back then but City haven't ended their interest, seemingly still fancying landing the midfielder.
MORE UNITED STORIES
United aren't concerned though, with Mainoo 'very happy' at Old Trafford and seemingly not planning an exit.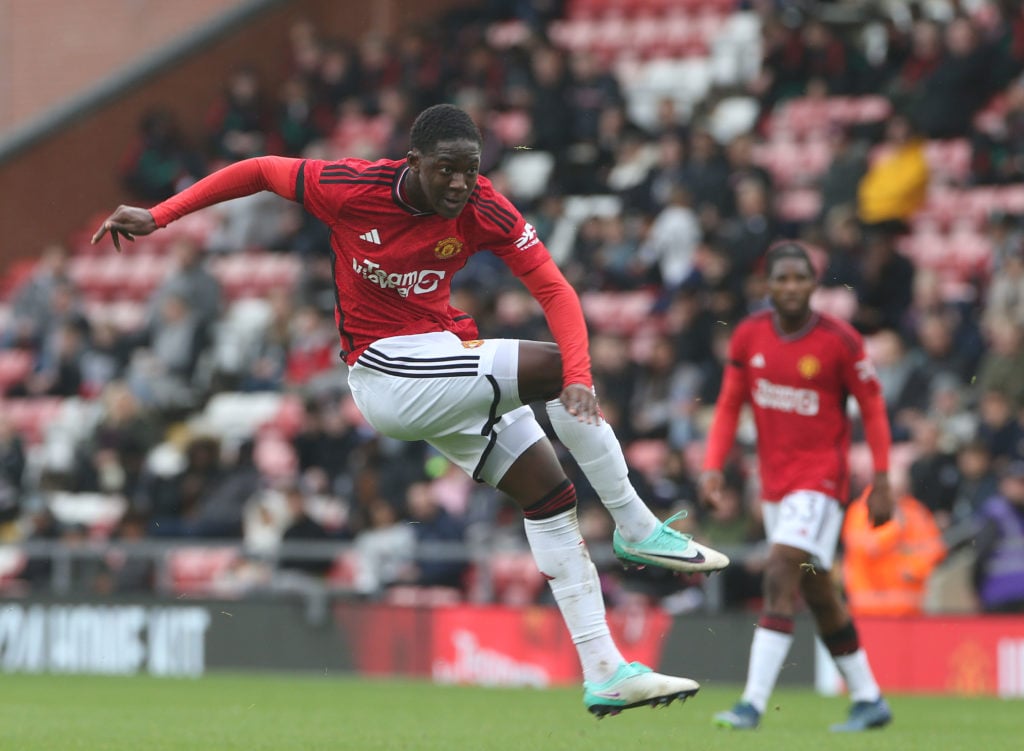 City would have to pay big money for Mainoo
United are never going to just give away a young talent to City given the rivalry between the two clubs.
In Mainoo's case, United agreed a new four-year deal for him in February, securing his future whilst strengthening his market value.
That leaves United in a very strong position and with absolutely no interest in seeing Mainoo leave, never mind to a bitter rival.
Hailed as 'powerful' and 'strong' by pundit Paul Woolston, Mainoo appears to have enormous potential as a box-to-box player.
That's the kind of player United need to keep and eventually build around, so City can effectively forget about signing him any time soon.
Related Topics
- Advertisement -