- Advertisement -
Jadon Sancho is reportedly willing to apologise and return to the Manchester United fold only on one condition.
The Manchester United winger has not featured for the side since the 3-2 win over Nottingham Forest in August and has not featured for Erik ten Hag since then.
Jadon Sancho was criticised by Ten Hag for his application in training, the winger responded and believes he is the scapegoat at United.
A report from iPaper Sport sheds some light on the situation and claims that the 23-year-old would only return to the first team fold if Ten Hag is sacked.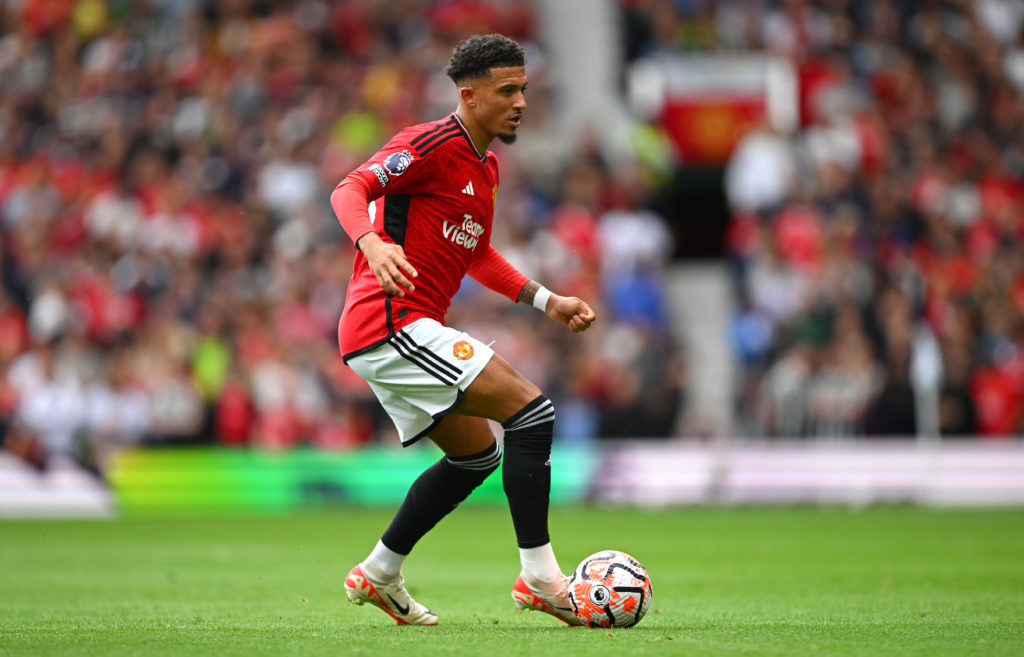 Sancho biding his time
As mentioned, the winger would return to United if the downward form of the team continues and the Dutchman is relieved of his duties. The report also says that the winger is open to moving on loan in January before re-evaluating the situation in the summer.
However, the former Ajax manager is ready to 'wash his hands' of the former Borussia Dortmund winger as he is keen to remove a 'disruptive influence' to an already underperforming squad.
Sancho, according to the report, has yet to say sorry to Ten Hag and the Dutchman is thought to want the winger to apologise to the squad, something that the Englishman doesn't feel he should have to.
MORE UNITED STORIES
Sancho needs to leave
No matter how much quality the winger possesses, we have yet to see him blossom into the player that he was when he was at Dortmund.
The quality, which United fans haven't seen much of since he moved to the club, is simply not worth the hassle that the player is currently causing at Old Trafford.
The winger is still currently training with the under-18s but when the window opens in January, a move away from Old Trafford is seemingly the most likely outcome.
Even if Ten Hag were to be dismissed amid a downturn in results, United fans would not take to Sancho amid his behaviour in recent weeks.
The move, sanctioned by Ole Gunnar Solskjaer, has simply not worked out and a parting of the ways would be the best for all parties involved.
Related Topics
- Advertisement -