- Advertisement -
Anthony Elanga is outperforming every single Manchester United forward… combined.
Marcus Rashford's awful 2021/22 season coincided with the rise of Anthony Elanga. The young Swede was given a run in the team under Ralf Rangnick, and became a regular starter at Rashford's expense.
Elanga had some big moments including a goal away at Atletico Madrid and away at Leeds, before the goals dried up. In hindsight, it was a terrible situation for a young player to try and break through, in which the rest of the team had given up, and in the end, his initial promise was beaten down with the rest of the players.
When 2022/23 began, new manager Erik ten Hag made clear Marcus Rashford was his priority and Anthony Elanga did not start a single league game for the club after September 2022, and just one game in all competitions in 2023.
United sold Elanga for £15 million this summer to Nottingham Forest. On one hand it was a decent fee for a player without a league goal in over a year, and on the other hand it was a cheap sale for an international prospect with high potential.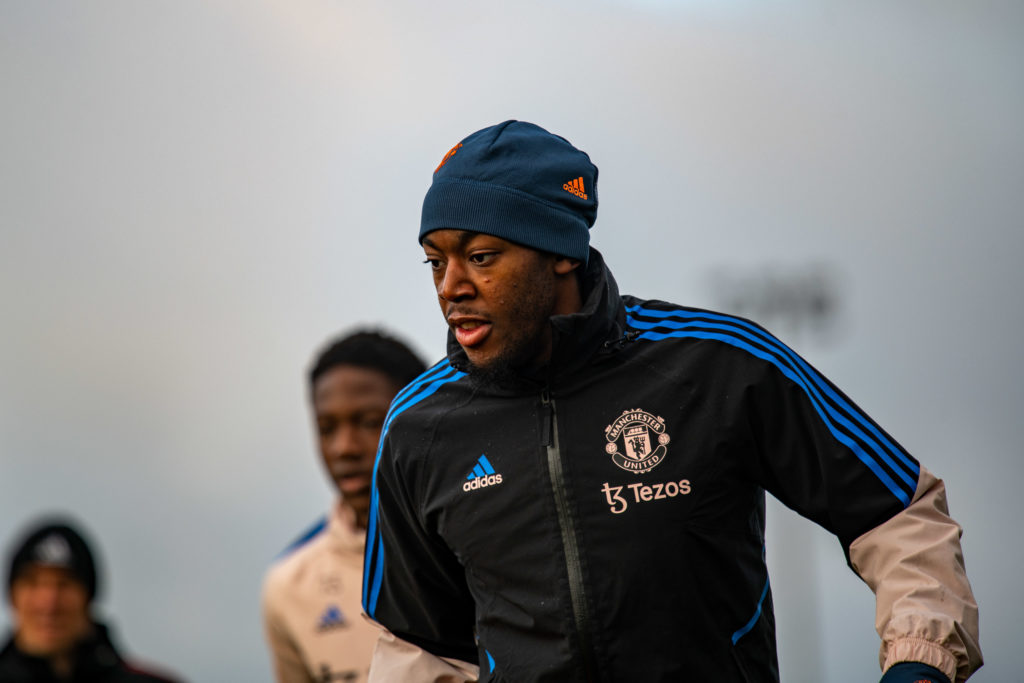 Anthony Elanga is proving Erik ten Hag wrong
By time Anthony Elanga left he was like a spare part at Manchester United, and the move was one which put him out of his misery. What was clear, was that Erik ten Hag did not give him a fair chance.
Ten Hag earned enough goodwill in his first season that United fans took this at face value and trusted the manager's judgment. But at present, the faith in Ten Hag is beginning to wane, and this looks like one more questionable decision from the manager.
MORE UNITED STORIES
Look at these numbers from the season so far, which has seen Anthony Elanga at Nottingham Forest outperform the entire Manchester United attack in the Premier League.
Anthony Elanga: 1 goal, 3 assists
United's forwards:
Marcus Rashford: 1 goal, 1 assist
Antony: 0 goals, 0 assists
Alejandro Garnacho: 0 goals, 0 assists
Rasmus Hojlund: 0 goals, 0 assists
Anthony Martial: 0 goals, 0 assists
Jadon Sancho: 0 goals, 0 assists
Elanga has four goal contributions while Manchester United's entire forward line has only three.
It's not even like Elanga is putting up truly big numbers either, Manchester United have just been absolutely awful. But it's also worth noting Elanga has only four starts for Nottingham Forest, so he has not been picked in every match either.
Rangnick had faith in Elanga
One man who will be smiling about Anthony Elanga's bright start at Nottingham Forest is former Manchester United interim boss Ralf Rangnick.
He told Sky Sports: "He is playing as though it is a dream come true, it is a joy and fun to watch him play, I wish a few other players would take him as an example and as a role model."
He later told club media: "He has always been a player who gave his very best, where I could always be assured what kind of level, physical level and mentality level, he will invest."
Manchester United's forward players can't be this bad forever, and will surely pick up. But to see them all lagging behind the impact made by Elanga early this season raises a lot of uncomfortable questions for current boss Erik ten Hag.
Related Topics
- Advertisement -