- Advertisement -
Manchester United should find a way to get Rasmus Hojlund and Jadon Sancho into the same team, it has been suggested.
Rasmus Hojlund is currently proving himself for the Manchester United first team after making his big move from Atalanta.
The dilemma for United is how to provide him with the best service, amid mixed results with his link-up with Marcus Rashford so far.
Jadon Sancho meanwhile is an outcast at the club, sidelined by manager Erik ten Hag until further notice amid a fall-out between the pair.
READ: Man Utd injury latest: Updates on every player, projected return dates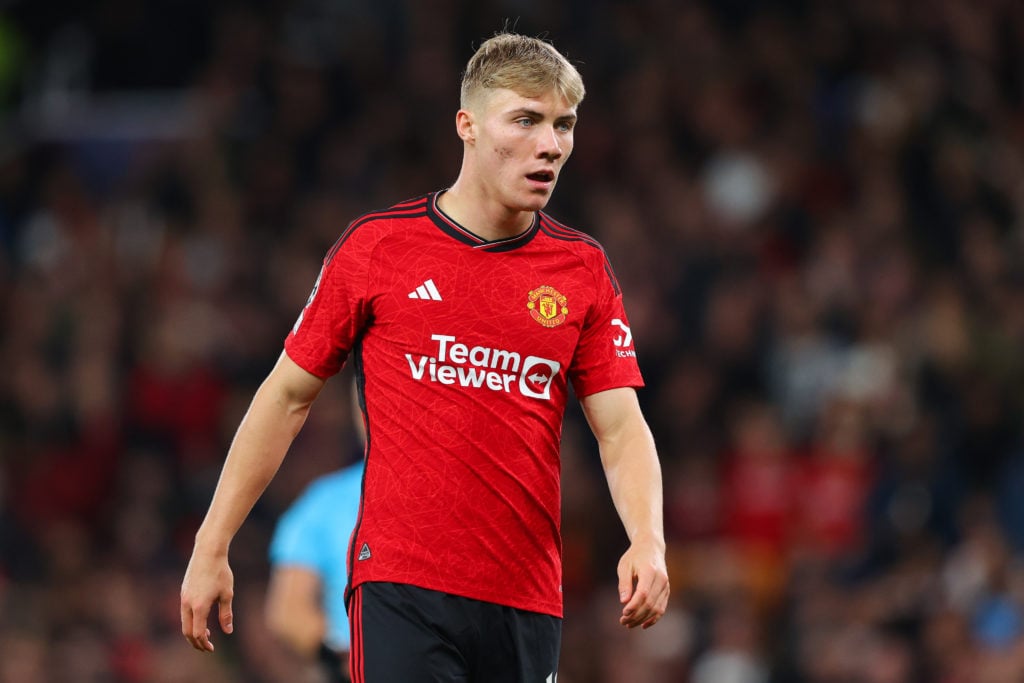 Get Hojlund and Sancho together
Speaking on Vibe with Five, Anton Ferdinand says Manchester United must get Hojlund and Sancho together, for the good of both players, and the underperforming team.
He said: "I think it would be a travesty if Ten Hag does not see Sancho and Hojlund together.
"I think Sancho complements Hojlund. We saw, Hojlund is the type of player which is like Haaland, I'm not comparing the two, but in terms of stature, he's powerful, aggressive, he's a target man.
MORE UNITED STORIES
"Like we saw with his goal, he blew past the centre-back with power, that's what Sancho needs. Sancho ain't playing with that in Manchester. He needs that."
It's down to Jadon Sancho
According to reports, Jadon Sancho is being asked to apologise to Erik ten Hag for using social media to dispute the manager's reasoning for leaving him out of the squad against Arsenal.
ESPN report Sancho has so far refused to apologise and the stand-off has continued over the past month.
It was put to Ferdinand that it is down to the player, and he responded: "I'm not disputing that. One's got to give."
Erik ten Hag is unlikely to back down. Perhaps the pair can meet in the middle though, and set aside differences to try and get back on track.
It is a very valid point that Sancho has not yet been able to play alongside a striker at Manchester United who has Hojlund's speed, power, and work rate, and the Dane really could help him flourish.
Related Topics
- Advertisement -