- Advertisement -
Ole Gunnar Solskjaer was blown away by an 'exceptional' Jude Bellingham goal as his former Manchester United target shines for Real Madrid in the Champions League.
In a thrilling group-stage clash with none other than Napoli, there could hardly have been a more stage opposition for Jude Bellingham to showcase his very own Diego Maradona tribute act.
Stepping onto the pitch the legendary Argentine once called his own, Real Madrid's talismanic summer signing danced and ducked his way through almost half of the Napoli team before slotting brilliantly into the far corner.
And, only a few weeks after Ole Gunnar Solskjaer revealed to The Athletic that he 'wanted' the former Birmingham and Borussia Dortmund ace at Manchester United, Bellingham's latest show-stopping moment in Real white provided a harsh reminder of what the Red Devils could have had.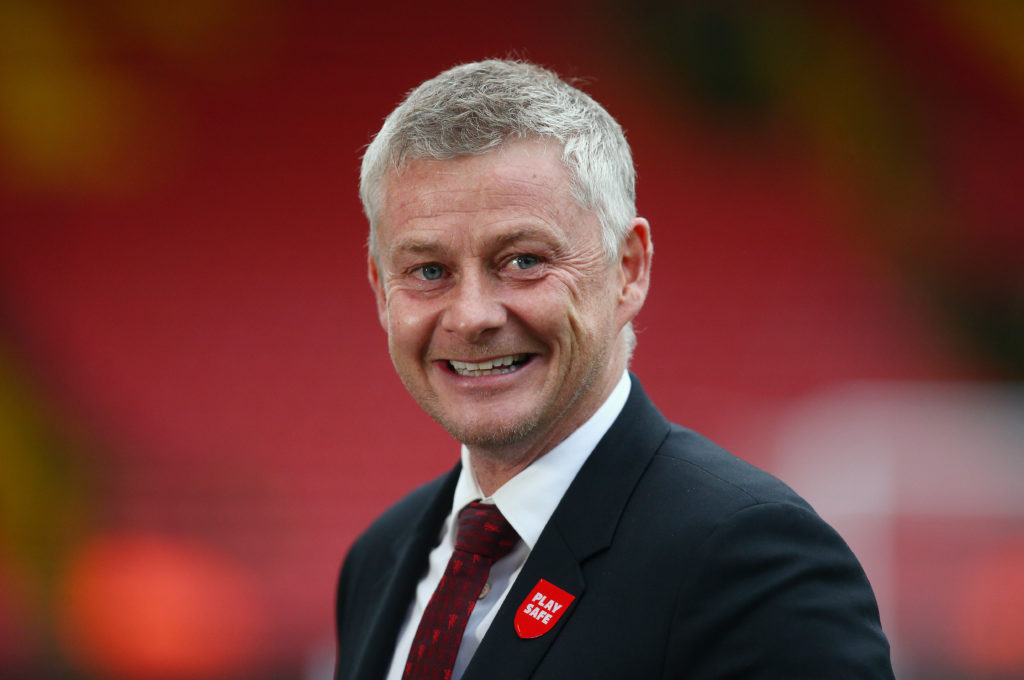 Manchester United missed out on Jude Bellingham
"Jude Bellingham was the outstanding player, both on and off the ball," Solskjaer tells the UEFA website. "He has enjoyed a fantastic start at Real Madrid and, in the first half, he was his team's key player, not just offensively but defensively too.
"Bellingham continually ran in behind the Napoli midfielders and defenders, offering himself to receive the ball. It is telling how Bellingham always scans the space around him.
"Bellingham's energy impressed me too. He runs non-stop and is always willing to take the ball. The goal he scored offers the best example of his game. (He) shows the strength, speed and skill to evade five Napoli players before shooting low and hard into the corner. And he does not take four or five steps to set himself up for a shot, but does it all with one movement.
"It is exceptional finishing."
England star can't stop scoring for Real Madrid
Bellingham now has a remarkable eight goals in nine games since joining Real Madrid for an initial £88 million, unexpectedly stepping into the marksman role vacated by Karim Benzema. He is already more than halfway to making this the most prolific campaign of his still-embryonic career.
"I must also say that he missed a good opportunity in the second half," Solskjaer adds. "But he had the intelligence to be in the right position to take it, which was further evidence of his impressive ability, as a midfielder, to sniff out chances."
Related Topics
- Advertisement -