We know that many Manchester United players call each other by various nicknames and now, a new one has been revealed.
While talking to the club's official website, Manchester United midfielder Nemanja Matic had many interesting things to share about his teammates and the name that they call him.
Nemanja Matic has been one of the senior-most players in the squad and is being admired by many of his teammates. But he has also been called by a nickname that looks cool but even Nemanja Matic has no clue about its meaning, weird, isn't it?
Well, the Serbian is also called the Wolf because he uses underhand tactics to snatch out a win in every training session at the Carrington Base.
Matic said:
"Well, Apeh my nickname is 'The Wolf'," declared our experienced midfielder. "They call me 'The Wolf' but I don't know why. You have to ask them. They call me 'The Wolf', I don't know, they said I always find a way to win in the training sessions.

"They say, basically, that I am cheating. I don't know. Wolves never cheat!"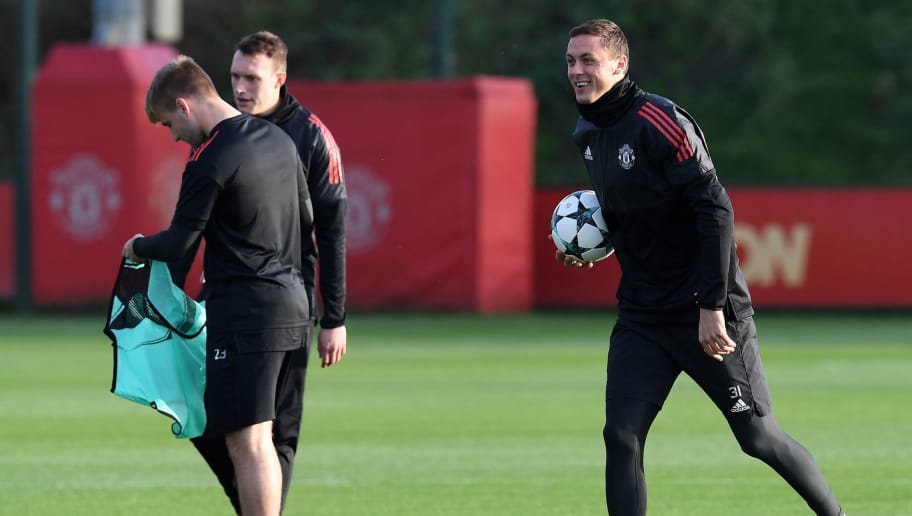 Maybe, Nemanja Matic doesn't cheat but is also clever enough to get other the nose while training. His assists for the Marcus Rashford goal against Tottenham show that he has been working hard on it in training.
He doesn't seem to be cheating, does he?