Domestic
About a quarter of employees within ASÍ and BSRB find it difficult to make ends meet, according to a new survey by Vörður – the Labor Market Research Institute.
The difficulties are greatest for the unemployed and immigrants. The proportion was much higher among women or just over twenty-seven per cent against nineteen five per cent of men.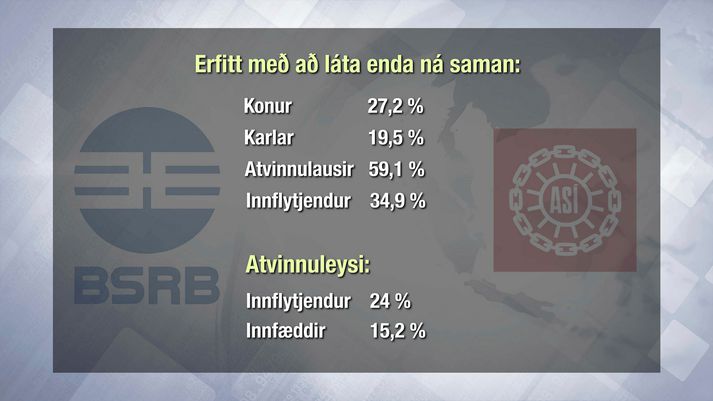 Just over half of the unemployed said they found it rather difficult or difficult to end up with almost thirty-five percent of immigrants.
Unemployment is also higher in their ranks or about twenty-four percent compared to fifteen percent among locals.
The full report can be viewed here.
461
Note. Indicates readers to exchange views. All comments are the responsibility of the person writing them. Readers must adhere to a matter-of-fact and moderate discussion, and Vísir reserves the right to remove comments and / or discussions that go beyond those limits. The indicator will block the access of those who do not express themselves under their own name or repeatedly violate the above rules of conduct.
More news See more 83