- Advertisement -
Kobbie Mainoo looks highly unlikely to be included as a starter for the Carabao Cup fourth round.
Manchester United have kept their cards close to their chest all day ahead of the Carabao Cup fourth round match against Newcastle.
Erik ten Hag did not even hold a press conference, unwilling to spend time with the media and face up to growing questions about his management in light of the defeat to City.
One of the key lingering questions was about Kobbie Mainoo, the exciting Manchester United teenager everybody wants to see.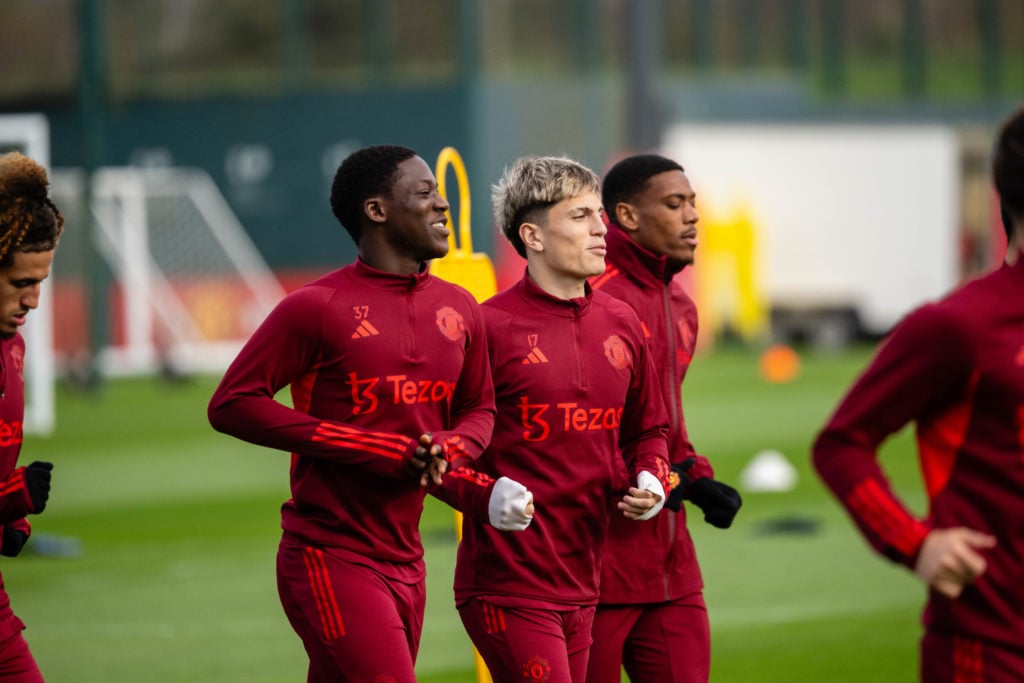 Kobbie Mainoo on road to comeback
Kobbie Mainoo has been making a comeback since suffering an injury in pre-season when he was on the verge of establishing himself as a first team regular.
He made his comeback in the UEFA Youth League last week against Copenhagen, playing 45 minutes.
Mainoo was not used in the under-21s on Friday night against Fulham, and made the first team bench for the derby against City. This raised the possibility he could be utilised in the fourth round against Newcastle on Wednesday night. But this won't be a starting role.
MORE UNITED STORIES
Manchester United's under-21s are in action tonight, kicking off at 7.30pm against Salford City in the EFL Trophy.
Kobbie Mainoo has been named in the starting line-up. So too has Dan Gore, who featured in the Carabao Cup third round as a substitute.
With just over 24 hours between games, this is a firm indication Kobbie Mainoo will not be considered as a starting option for Manchester United against Newcastle tomorrow.
Perhaps he might make the bench. That could depend on how long he plays tonight. If it is just 45 minutes, then it's possible. But he won't be starting.
The under-21s may need him, after being thrashed in the EFL Trophy against Bolton last time out.
Mainoo made his Manchester United debut in the Carabao Cup quarter-finals against Charlton last season, featuring as a starter. United need to beat Newcastle tomorrow to reach the same stage.
Related Topics
- Advertisement -