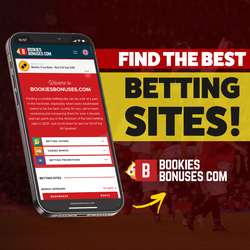 In Thursday's action-packed Premier League derby at Old Trafford, Manchester United pulled off a spectacular comeback to defeat fierce rivals Arsenal 3-2.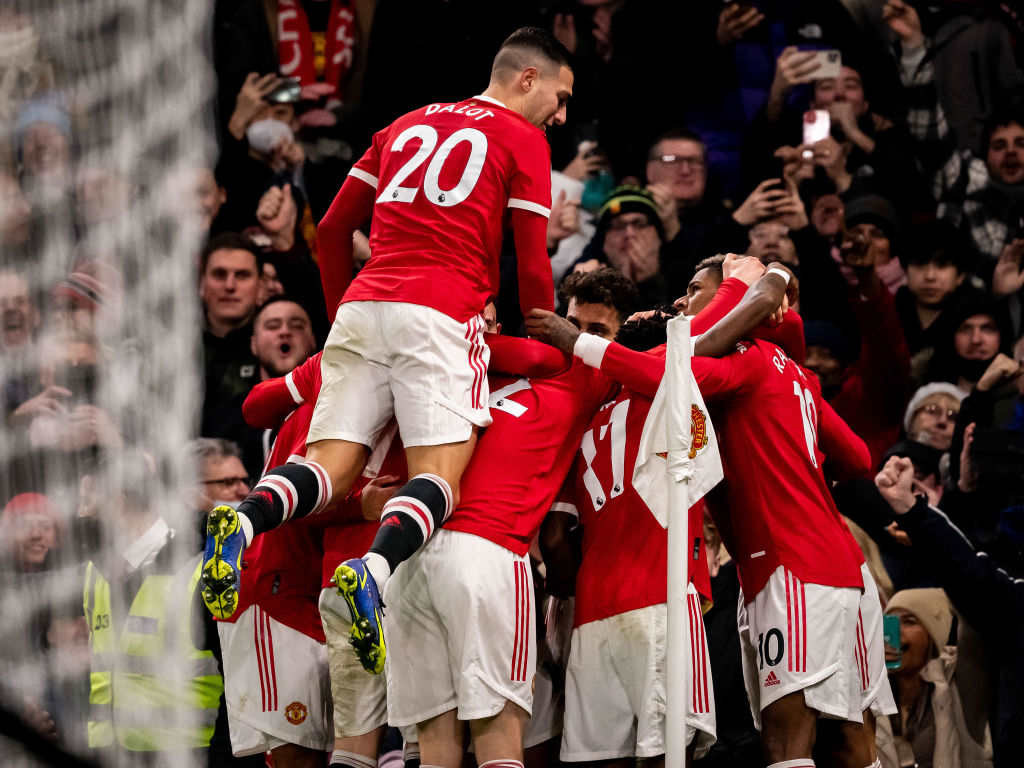 After failing to beat Arsenal in six previous Premier League encounters, the Red Devils had a strong incentive to win in front of their home fans. The three-time European champions, though, did not have a good start. United got off to a shaky start, throwing the ball away cheaply and fighting to regain possession.
Meanwhile, Arsenal's constant high press resulted in a pair of good scoring opportunities early on, but the visitors lacked the final touch. Mikel Arteta's team, on the other hand, broke the deadlock 13 minutes into the game with one of the strangest goals in the Premier League this season.
After Arsenal's corner, Fred trod on David de Gea's toe, leaving the Red Devils goalkeeper on the ground in anguish. Emile Smith Rowe fired a shot into an empty goal after referee Martin Atkinson failed to recognize the strange event in time.
Only after the ball had slid into the net did Atkinson blow the whistle, but it was too late for the home side as Arsenal claimed a well-deserved lead. The Gunners' early advantage shook Michael Carrick's men up a little, spurring United forward, but clear-cut chances were scarce, as they had been for Arteta's side earlier.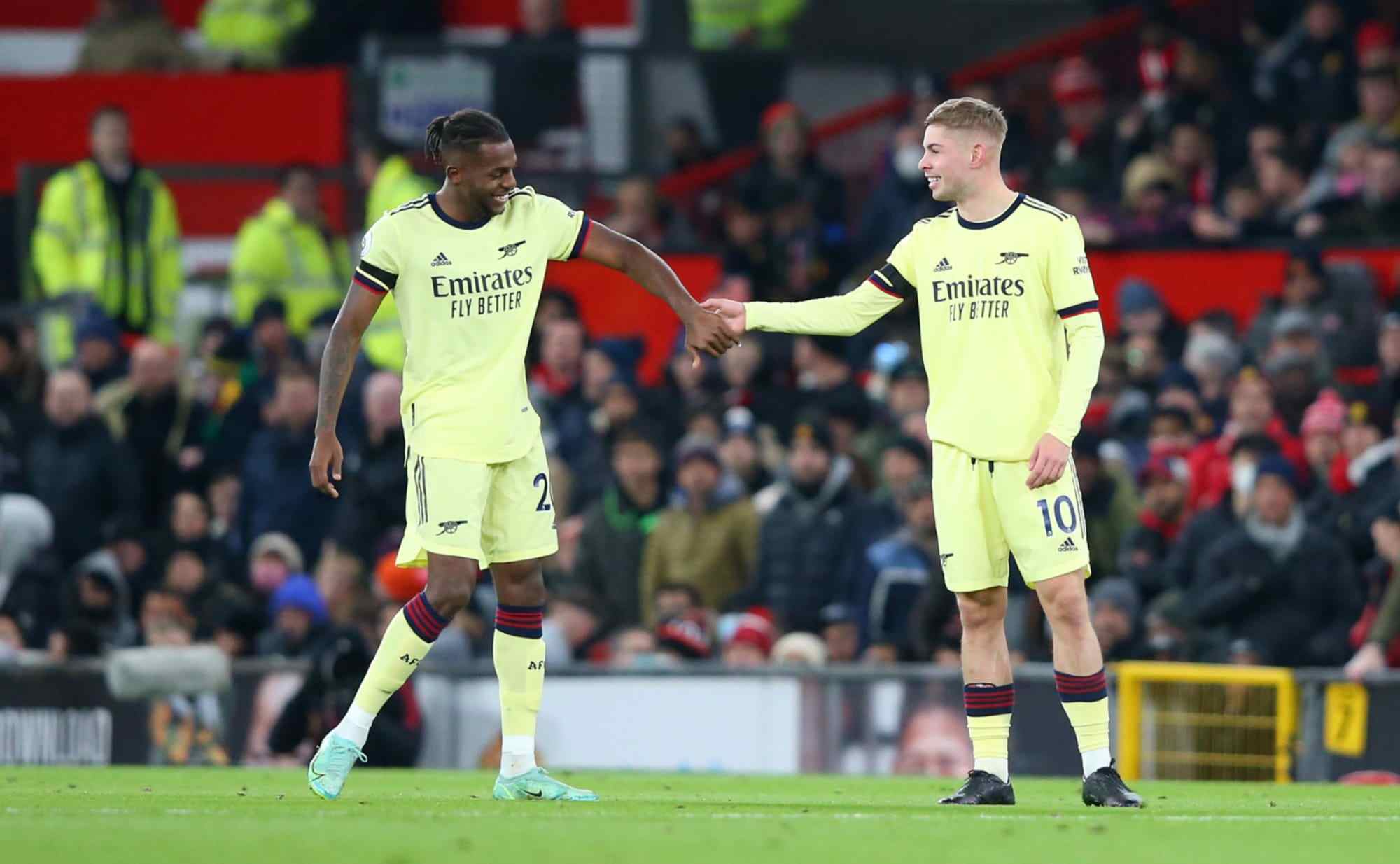 It remained that way until the 44th minute, when the Red Devils exchanged a few quick passes to get Fred into a better position, with Bruno Fernandes completing the Brazilian's lovely lay-off. Both teams had everything to play for in the second half after a 1-1 halftime tie.
100 – Bruno Fernandes is the first player to score on his 100th competitive appearance for Man Utd since Antonio Valencia vs Blackburn in April 2012. Equaliser. pic.twitter.com/AaJ49zaiE6

— OptaJoe (@OptaJoe) December 2, 2021
In a hectic opening to the second half, both teams had chances, with De Gea making a crucial save in the 46th minute to deny Gabriel's powerful header. A few moments later, Arsenal goalkeeper Aaron Ramsdale made a spectacular save at point-blank range to deny Cristiano Ronaldo.
In the 53rd minute, however, the highly-rated Gunners youngster was powerless to save the Portugal captain's well-hit low shot. To get the lead, Ronaldo grabbed onto a beautiful feed from Marcus Rashford inside the penalty area, turning the ball into the bottom far corner. With this, he has now scored 800 goals for his club and country.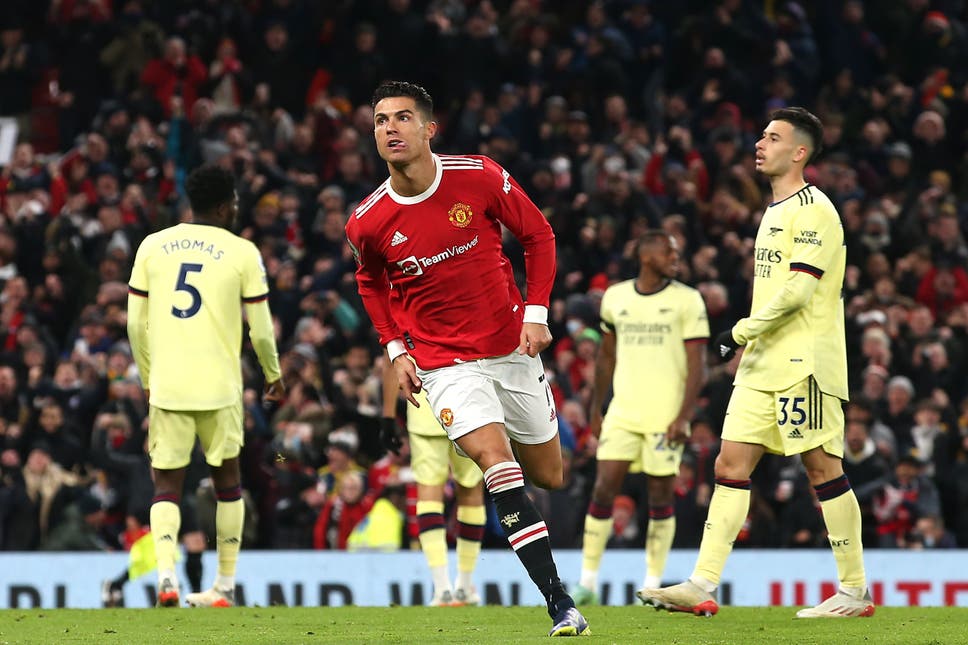 United's joy was short-lived, as the under-fire defence shut down once more. Gabriel Martinelli was given too much room on the left by Alex Telles, and the Brazilian found Martin Odegaard unmarked in the box.
Just two minutes after Ronaldo's goal, the ex-Real Madrid star restored a goal with a first-time shot into the bottom right corner. In the 68th minute, Fred, who had a good game, found himself in another vital circumstance, drawing a penalty for his team.
Ronaldo rose to the occasion, smashing the ball home from the penalty spot to give United their second lead of the evening, albeit Arsenal were unable to recover this time.
800 – Cristiano Ronaldo has scored the 800th goal of his professional career for club and country, scoring 129 of those for Man Utd (also 5 for Sporting, 450 Real Madrid, 101 Juventus, 115 Portugal). Remarkable. pic.twitter.com/kU7Z3zObAQ

— OptaJoe (@OptaJoe) December 2, 2021
Bukayo Saka, a second-half substitution, eluded Telles' attention and found himself in a good position to draw Gunner's level, but Fred produced a match-winning block.
When Arsenal failed to take advantage of their opportunities, United's quick counter-attack, orchestrated by Jadon Sancho, came dangerously close to scoring the home team's fourth goal.
The in-form winger took the ball all the way down the field and sent the ball over to Bruno, but the Portuguese star was slow to react, allowing the defender to stop his low attempt.
United hung in until the final whistle to earn a crucial win and close the distance on fourth-placed West Ham United to three points. A hard-fought comeback victory against bitter rivals could be just what the Red Devils needed to kick-start their Premier League season after a stuttering start.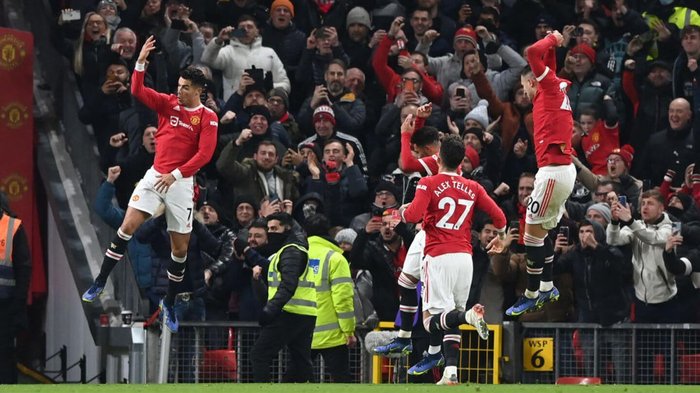 Carrick, who is unbeaten in his three competitive matches as interim manager, will step down this weekend in preparation for the arrival of new caretaker manager Ralf Rangnick.
On Sunday, when United hosts Crystal Palace at the Theatre of Dreams, the German tactician is poised to make his coaching debut at Old Trafford.