- Advertisement -
According to Sky Sports journalist Florian Plettenberg, Manchester United is still interested in signing Bayer Leverkusen defender Jeremie Frimpong this summer.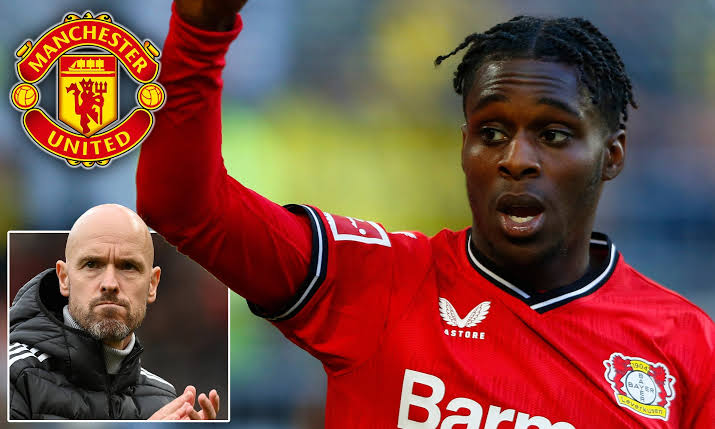 The Dutch right-back has enjoyed a standout season for Leverkusen with five goals and seven assists this season. Other top European teams have taken notice of his performances, and it has been widely believed that United is keeping an eye on him in preparation for a potential deal.
Now, according to Plettenberg, the 22-year-old is still on the Red Devils' radar, but as of right now, neither his agent nor Leverkusen have been contacted.
Although Frimpong's current deal with the Bundesliga team runs through June 2025, he is ready to leave after the current season. It's no secret that United must make a challenging choice this summer. Diogo Dalot was without a doubt United's option for the right-back position earlier in the season. Prior to the World Cup, Aaron Wan-Bissaka played for only four minutes.
It was widely believed that Wan-Bissaka might be sold for an attacking right-back, but after the 25-year-old's comeback, everything has changed.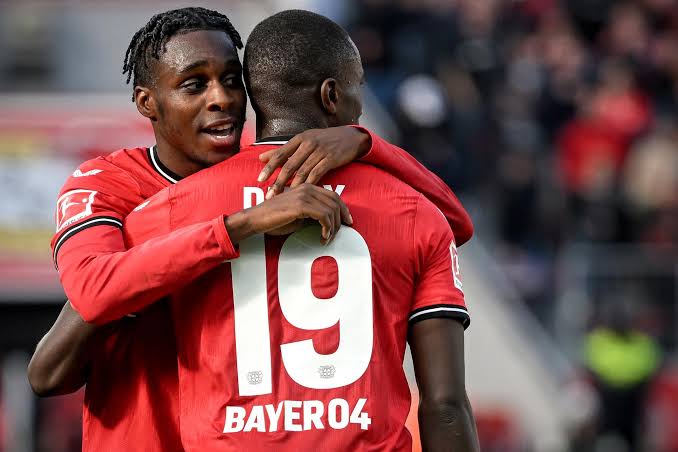 In terms of defensive performances since the World Cup, Wan-Bissaka has excelled for the Red Devils. Despite only entering the game at halftime, he won eight duels and seven tackles in the Carabao Cup final.
Erik ten Hag's decision to chase another right-back is now seriously in doubt as Wan-Bissaka effectively eliminated the Magpies' threat from the left flank.
Frimpong is more offensively capable than Dalot and Wan-Bissaka, but it might take him some time to get used to the Premier League. Bundesliga players have typically needed more time to adjust.
However, Frimpong would be available for just €25 million in the summer. He would be a great signing at that price.  However, Ten Hag might decide to keep Dalot and Wan-Bissaka as his preferred choices in the coming campaign. Dalot's current contract expires in June, although United is already in advanced contract negotiations to extend it.

- Advertisement -