- Advertisement -
According to Sky Germany, Jadon Sancho is in talks with Borussia Dortmund manager Edin Terzic as he gets ready to leave Manchester United in January.

The English star had a successful stint at Dortmund from 2017 to 2021. However, his time at Old Trafford has been not so successful, and he is currently not part of Erik ten Hag's plans due to an issue between the player and the manager.
There have been numerous rumours suggesting that Sancho will leave United in January, and according to Sky Sports Deutschland, this departure is indeed confirmed.
Plettenberg has confirmed that Sancho is in regular contact with Terzic, who managed him during his time at Dortmund, but a return to the Bundesliga side appears unrealistic, if not impossible.
Must Read: Manchester United scouts recently tracked Flamengo midfielder Lorran
Regardless of where he ends up, there is a possibility that Sancho could leave the Red Devils on loan, especially since the club had set a high asking price for him during the summer transfer window.
In January, fewer clubs may be willing to commit to a permanent deal, making a temporary move a more sensible option.
Sancho is still under contract with United until 2026, but it's clear that Ten Hag has no plans to reintegrate him into the squad unless he offers an apology for the comments that led to their falling out.
At present, it appears unlikely that both parties will solve their differences, as both parties feel they have been disrespected by each other.
Sancho and his representatives will need to seek opportunities for him to continue his career elsewhere.
Also Read: Former United star Daley Blind warns Donny van de Beek amid lack of game time
Despite being just 23 years old, the player possesses huge potential, as demonstrated during his previous spell with Dortmund, where he showcased his ability to consistently contribute goals and assists.
His move to the Premier League has not yielded the same results, which might motivate him to consider exploring opportunities overseas once more.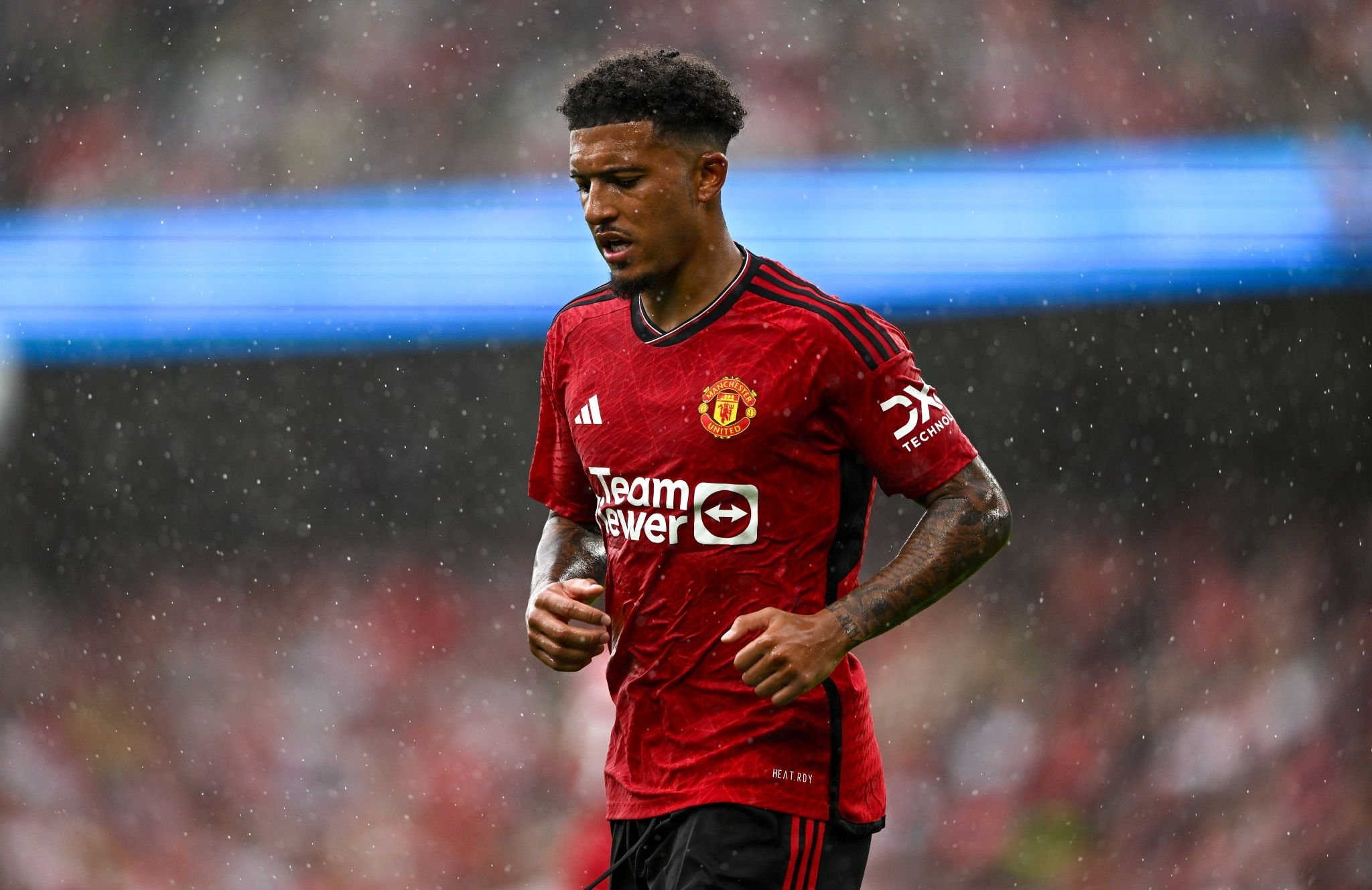 Ultimately, Sancho's future will depend on which clubs express interest in signing him during the January transfer window.
Currently, it appears that the winger is in need of any available means to leave United, as he seeks to prevent this season from becoming a personal nightmare.

- Advertisement -