- Advertisement -
Facundo Pellistri has had a strange season so far at Manchester United.
Erik ten Hag gifted the Uruguayan winger his first start of the season in what was a major baptism of fire – Bayern Munich away.
Pellistri understandably struggled and has only featured twice since. However, he's a regular for his country.
This has led him to give some seriously high praise to former Leeds United manager, Marcelo Bielsa.
READ: Man Utd Fixture List 23/24: Next Game, Key Dates and More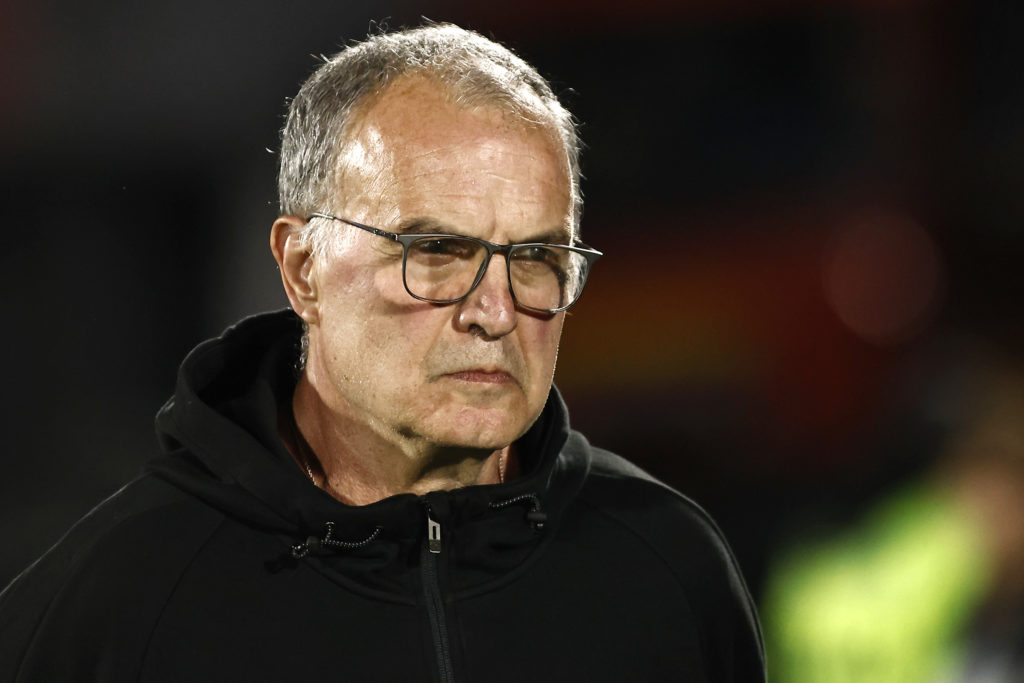 Facundo Pellistri says Marcelo Bielsa is on 'another level'
Bielsa took over as Urugay's national manager back in May 2023 and has been impressive since. The Manchester United 21-year-old winger has high praise for him.
"Bielsa likes to have the team together, it was noticeable against Brazil," Pellistri told Uruguayan radio station, Carve Deportiva.
MORE UNITED STORIES
"And when we recover the ball they know we can do damage. That's what we did.
"Bielsa is passionate about football. The plus it has is the individual talks because it makes you see things that no one explains to you. It gives you solutions. He explained to me how he was doing the unchecking.
"Bielsa is on another level. I had never had a coach like him. At that level of detail. He does it no matter who you are."
This isn't necessarily a dig at Erik ten Hag
This is by no way a dig at the current Manchester United manager.
Marcelo Bielsa is widely regarded as one of the finest managers in all of football. It was such a shock to see him sacked as Leeds United manager, but now it appears he's back to his best.
The Argentine coach was essential to how Uruguay beat Brazil for the first time in 22 years.
Ten Hag is no doubt a good coach, but Pellistri must be learning so much from the expansive knowledge Bielsa possesses. Let's just hope he can bring some of this knowledge back to Manchester with him.
Related Topics
- Advertisement -