- Advertisement -
According to Bild, Manchester United are ready to make a fresh proposal to sign French star Randal Kolo Muani this summer.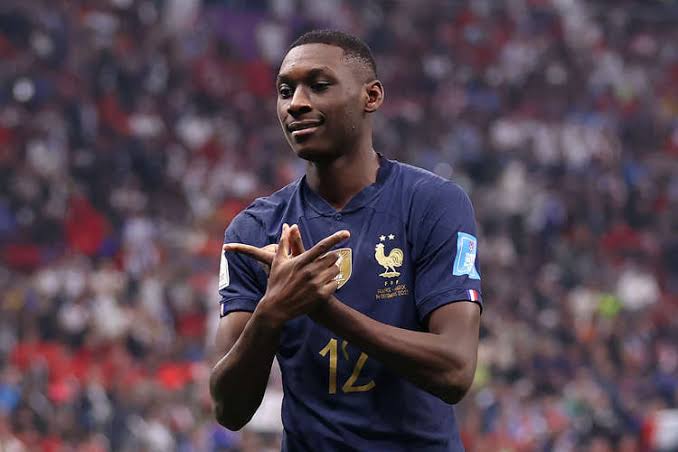 The 24-year-old World Cup finalist may try to go to a bigger club now that the Red Devils are solidly in the running.
Kolo Muani was a jackpot signing for Eintracht Frankfurt last summer. The French attacker joined for free from Nantes, and a sale would net the German team a huge profit.
The Bundesliga team has not yet stated that they are looking to sell, but a sizable bid would pique their attention. Frankfurt was aware of the issue in January, especially following the 24-year-old's outstanding performance in Qatar.
While he stayed with the Bundesliga team when the January transfer window closed, a summer transfer could happen since numerous clubs are interested.
Must Read: Bayern Munich interested in Manchester United star Marcus Rashford
The forward would stay with the team until 2024, according to his agent, although Muani has since switched agents.
He is currently a member of Moussa Sissoko's organisation, which also works as the agency for Ousmane Dembele, a fellow French player. His new agents are well-connected to elite clubs, so a transfer might happen.
United is one of the teams interested in signing the young attacker as Erik ten Hag wants to bring in a highly-rated centre-forward in the summer.
They have names like Victor Osimhen on their list but owing to the competition for the Nigerian, an alternative may jump up the list. The Red Devils are interested in Kolo Muani, and they might make a significant offer for the 24-year-old.
Also Read: Manchester United set to complete the signing of Gabriele Biancheri
The French forward is reportedly valued at €100 million by Frankfurt. Kolo Muani's condition is monitored by others, such as Real Madrid, but Frankfurt will not change its estimations.
Given that the French forward is under contract until 2027, the German team is not in a hurry to offload him.

- Advertisement -