- Advertisement -
A small piece of good news for Manchester United with Amad Diallo returning to training.
In the wake of a galling derby defeat, Manchester United released images of promising winger Amad returning to light training.
United shared a video of the 21-year-old running around the pitch at Carrington, showing he is making good progress as he recovers from a knee injury.
Amad had started Manchester United's first two pre-season games before being injured 10 minutes into a substitute appearance of his third match, against Arsenal in the USA.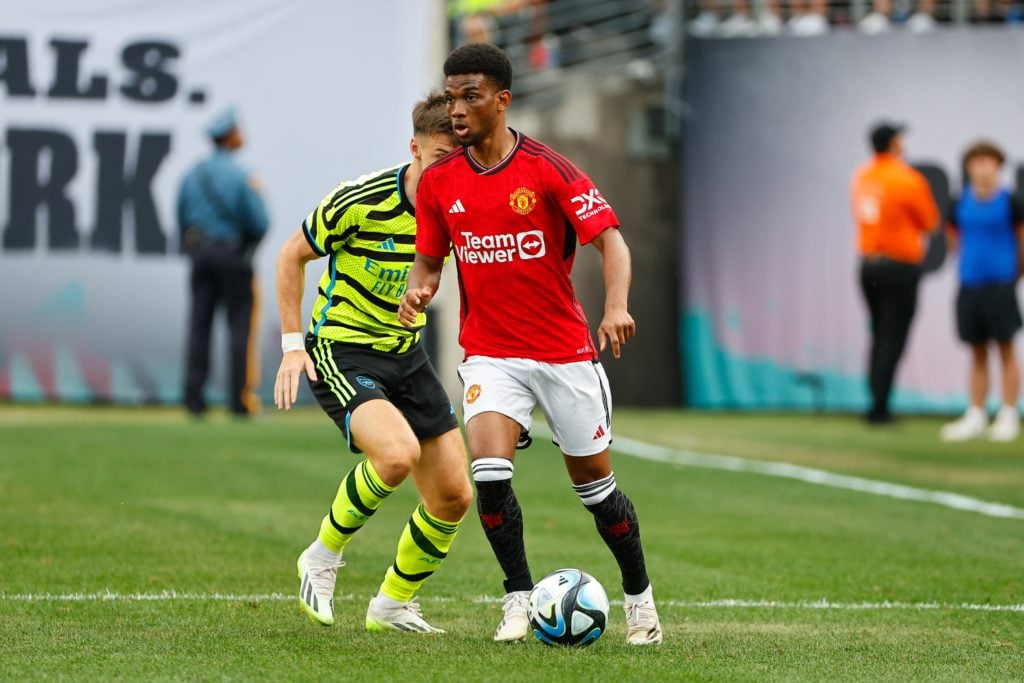 Manchester United fans want Amad to replace Antony
Amad impressed in the Championship last season, scoring 14 goals on loan at Sunderland, featuring on the right wing and in central positions.
This was supposed to be a big breakthrough season for him, and United fans hope this opportunity is just delayed rather than cancelled.
Amad's return comes amid dire form from Antony early this season, while Facundo Pellistri has not won Erik ten Hag over either. At the weekend Bruno Fernandes started on the right wing, a square peg in a round hole.
MORE UNITED STORIES
Manchester United fans are optimistic that Amad might be able to soon claim Antony's spot in the side.
One wrote on social media: "Amad should be holding that RW position now. Antony can spin himself back to Ajax."
Another added: "Amad could provide more than Antony at RW", with a third fan writing: "With Antony being out of form Amad will get a proper chance."
A fourth fan wrote: "Welcome back Amad. We need you desperately in the RW", and another added simply, "Antony out, Amad in."
Timing is key for Amad
It won't be an instant return for Amad. We are unlikely to see him make a matchday squad until after the international break.
Look at Kobbie Mainoo for instance. He returned to light training in at the start of October, and made the senior squad for the first time at the weekend.
Amad could face around a month, then. Which could be handy before the festive fixtures – but then he could be whisked off to the African Cup of Nations in January.
That is a very small window of opportunity for the youngster to make an impression. Amad will have to make it count.
Related Topics
- Advertisement -