- Advertisement -
Manchester United striker Rasmus Hojlund had another unproductive night in front of goal, but there are doubts over whether he is getting the right service.
Rasmus Hojlund did not add to his goalscoring tally of three Manchester United goals in midweek, failing to hit the net for the first time in the Champions League for the club.
That is now three consecutive games Hojlund has failed to score for United, but there is nothing to panic about. Lean spells are expected when you are reliant on a 20-year-old striker up front.
And it is even tougher for the young forward when the team is struggling to create chances for him.
READ: Six things we learned as Man Utd beat Copenhagen 1-0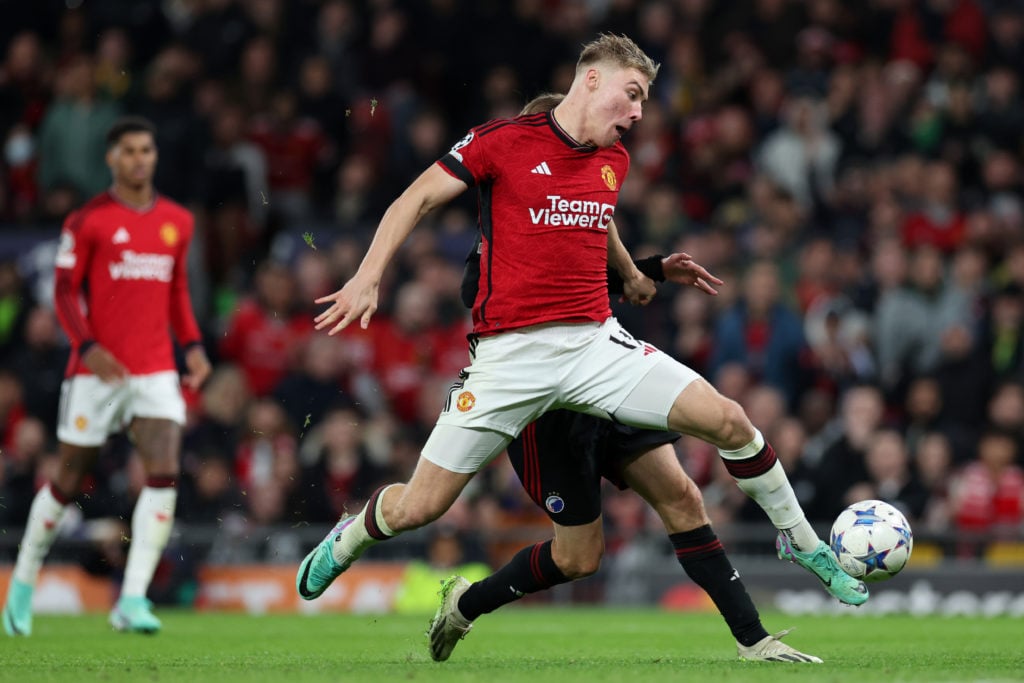 With no goals coming from Manchester United's attack, it was up to defender Harry Maguire to score the winner.
Rasmus Hojlund worked hard during the 86 minutes he was on the pitch, but failed to have a shot on target.
MORE UNITED STORIES
He had two efforts which each failed to test the goalkeeper, and saw another shot blocked.
Hojlund was effective with his hold-up play, and managed to create two chances for his teammates.
More concerning was the way his teammates struggled to find him. Antony failed to create a single chance.
At the weekend, pundit Ruud Gullit expressed his concern that Manchester United's players are not providing Hojlund with the right service, and this is a sentiment shared by supporters.
Manchester United fans expressed sympathy for Rasmus Hojlund after the team's win over Copenhagen.
One wrote: "Rasmus…must be wishing he had wingers who could cross a ball and who actually want to create chances for him."
Another added: "I hope someone buys this club and gets Hojlund the players to make him a star."
A third comment read: "The team doesn't play to his strengths, which makes him look so useless, if he was an opponent's player, he will be banging goals."
Another supporter noted: "I really like watching Rasmus. We've got a top player on our hands. He's gonna score loads of goals. Get wingers who will focus on feeding the striker more than trying to get the glory for themselves."
A further comment read: "He should be scoring every match but we're not creating enough chance for him."
And another fan said: "Hojlund with yet another brilliant display but they didn't create much for him!"
This is certainly an issue Manchester United boss Erik ten Hag has to try and solve, in time for the derby this coming weekend.
It would be a fantastic outcome if Hojlund was able to break his Premier League duck and score an important strike against City, and give himself the kind of boost Andre Onana did with his penalty save against Copenhagen.
Related Topics
- Advertisement -