- Advertisement -
Diogo Dalot scored the winner for Manchester United in a hard-fought 2-1 victory over Sheffield United at Bramall Lane.
Manchester United managed to break through a stubborn Sheffield United defence with a long-range strike from Diogo Dalot to secure the 2-1 win.
He was fed the ball by Victor Lindelof outside the area, which he then placed perfectly into the top corner.
The 24-year-old has been back to his best for United in recent weeks much to the delight of Erik ten Hag and fans worldwide.
But following his most recent display, fans have begun to give Dalot his flowers on social media as they react to his win.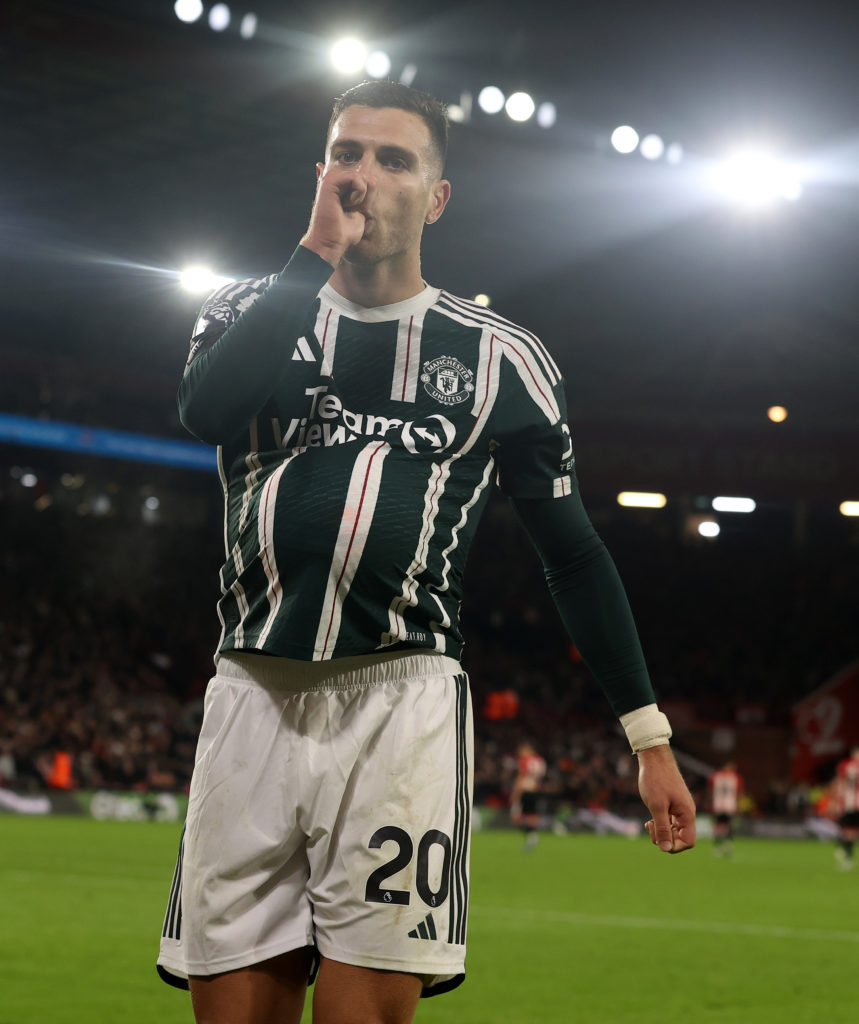 Following such an important contribution to the game, fans were rightfully full of praise for Dalot.
A United fan in awe of the 24-year-old's goal wrote: "Diogo Dalot. Goal of the season contender. Can your striker even?"
MORE UNITED STORIES
One fan on X continued the praise as they said: "Diogo Dalot, I apologize I wasn't familiar with your game."
While another thanked the Portuguese defender for winning United the game: "We really needed that, thank you Diogo."
Another even went so far as to make a bold call about our Portuguese defender, "Best RB in the league."
Diogo Dalot stats
In the aftermath of such an important goal, it is that which will receive all the headlines.
But despite that, Dalot deserves credit for his all-round display on Saturday night for United.
According to SofaScore, Dalot won six duels in the game, along with this he had 74 touches while completing 73% of his passes.
He was also successful in 100% of the dribbles he attempted in the game (2/2), while also making a few important defensive contributions.
The goal however was exquisite and should be talked about proudly over the next few days.
Related Topics
- Advertisement -