- Advertisement -
Manchester United supporters have been left proud and impressed by another superb Bruno Fernandes performance for his country.
Bruno Fernandes has been one of the most consistent players in Europe over the past five years.
Even before he signed for Manchester United in 2020, he was racking up video game numbers for Sporting, while leading Portugal to winning the UEFA Nations League in 2019.
He has continued as a consistent scorer and creator at Old Trafford, and for Portugal too.
READ: Who is Sir Jim Ratcliffe? Net Worth and more of Man Utd's new potential owner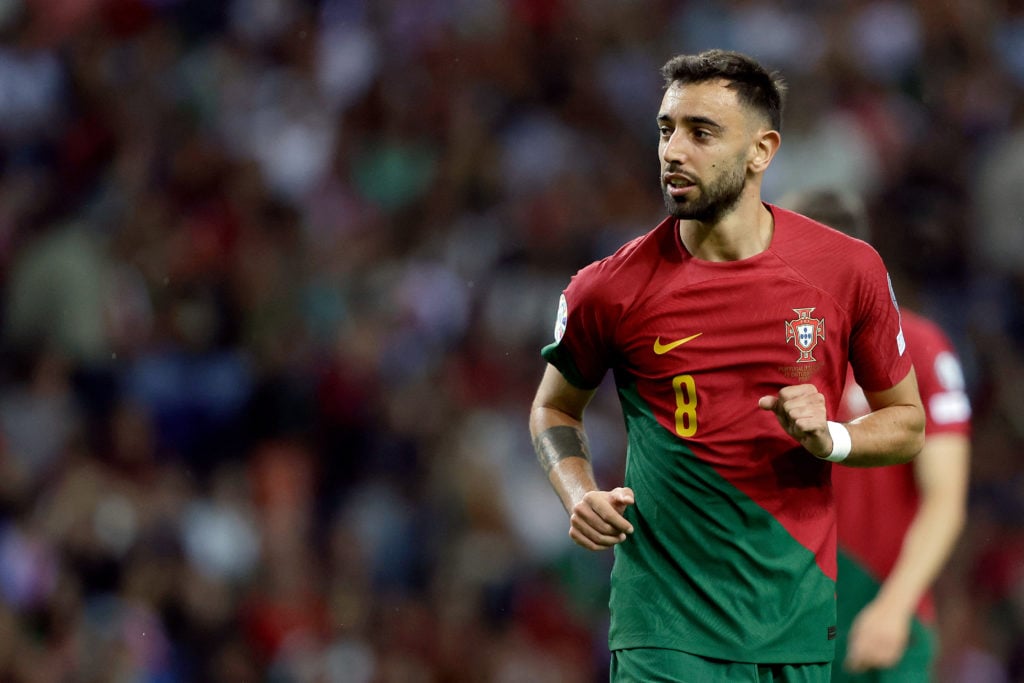 Bruno Fernandes does it again
Portugal had already booked their place at Euro 2024 with their win over Slovakia at the weekend.
Last night they were in action away at Bosnia and Herzegovina. You would have hoped for Manchester United's sake that Bruno Fernandes would get a rest. This never seems to happen, and Fernandes was selected as a starter.
As always, he delivered for his country. Fernandes provided one assist and scored another goal in a 5-0 win, playing 79 minutes.
MORE UNITED STORIES
Manchester United need Fernandes to produce this kind of form at the weekend.
Manchester United's captain was praised by supporters on social media.
One fan wrote on social media: "I'm not even joking, I can't take you serious if you don't rate Bruno Fernandes."
Another added: "I still can't believe there are some United fans that don't rate Bruno Fernandes. Elite elite player."
A third said: "Bruno Fernandes, the greatest Midfielder in the world!", while another wrote: "Bruno Fernandes is so underrated."
A further comment read: "Bruno Fernandes is better than Maddison and Odegaard combined. Argue with your key pads."
Related Topics
- Advertisement -