- Advertisement -
Manchester United's kit problems for the ongoing season are expected to be solved by the end of the year, if not by the end of this month, as reported by The Athletic.

Players at the club have voiced concerns about the tightness of their Adidas kits during matches this season.
The Red Devils have encountered kit-related issues, including problems with stitching on their home socks and the goalkeeper jersey. Some players have resorted to making holes in the back of the fabric to address these issues.
In the case of Andre Onana, he had to switch from the shirt specifically designed for players, which had a closer fit than those available to fans, to a looser replica version.
Adidas received feedback from United's goalkeepers last season, expressing a desire for tighter-fitting jerseys, but this proved uncomfortable for Onana following his arrival in the summer.
Must Read: Manchester United monitoring Brondby's attacking midfielder Nicolai Vallys
Some players complained that the kit was too baggy, but adjustments made by Adidas seem to have had unintended consequences.
As a result, the German kit maker is working on a longer-term solution, and Onana will now receive a shirt that is tailored to his specific requirements.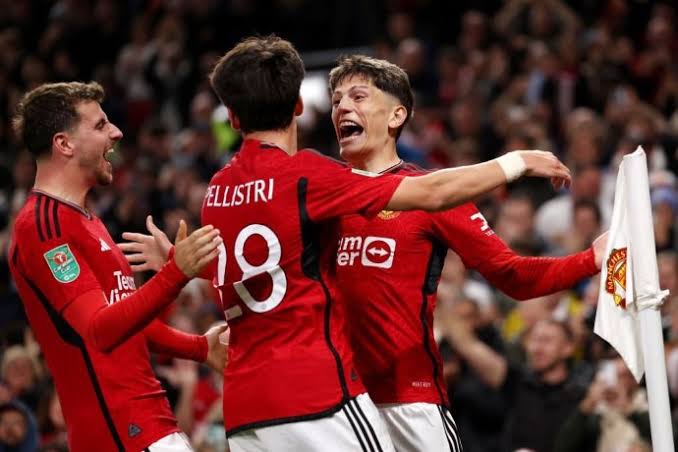 The underwhelming performance of United players this season cannot be attributed to the tight kits they've been wearing.
However, they need comfortable attire on the pitch, and changes are expected in the coming weeks.
Also Read: Man United name three new contenders for October Player of the Month Award
Many of the players have resorted to wearing replica kit items during games. The club has faced a challenging season, with five losses in their first ten Premier League games and two losses in their initial three Champions League group matches.
They also lost 0-3 against Newcastle United in the Carabao Cup's round of 16, and they have now been knocked out of the competition.

- Advertisement -