- Advertisement -
Manchester United right now is a cloud of negativity with little positives to take at all. One positive coming through is Kobbie Mainoo, but even then it is possible that he will be impacted by the atmosphere.
In the midst of the worst start to a season in around 60 years, Manchester United continue to suffer. Clueless displays are beginning to turn the fanbase against Erik ten Hag.
Ten Hag has struggled and has multiple issues ongoing at the club which require urgent attention.
Nobody wants him to fail, but we can only judge based on what we are watching, and what we are watching is atrocious, with the players looking worryingly out of it.
Such a toxic environment isn't exactly the ideal time to try and integrate young talents such as Kobbie Mainoo or Dan Gore to a lesser extent. But despite the knowledge it isn't a good idea, it could be the only option.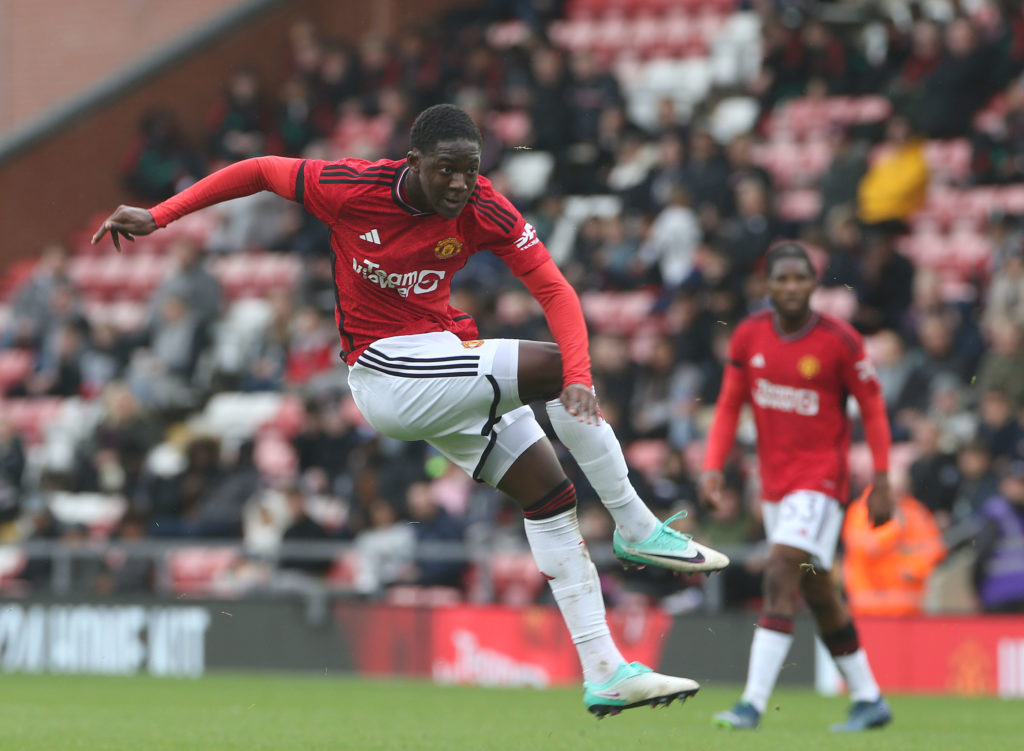 Why Manchester United shouldn't throw Mainoo into the team
Obviously, we all want Mainoo to play, we're aware of his qualities and how impressive he was against Arsenal in the preseason tour. But in spite of his qualities, he deserves far more than being called upon to try and save the season for United.
Ten Hag has watched Sofyan Amrabat and Casemiro both struggle in recent weeks and months which could accelerate his desire to throw Mainoo into the team. This would be an unfair amount of pressure to place on an 18-year-old, regardless of how good he is.
MORE UNITED STORIES
How can we possibly expect Mainoo to come in and impress in this atmosphere, considering how seasoned professionals are struggling? We can't and it could end up doing more harm than good.
Despite him evidently being a player who is good enough, a more stable environment would be far better to integrate him, than while in the midst of a terrible losing streak.
But there is another line of thinking…
Barcelona showed the best youngsters will thrive under pressure
Barcelona themselves had a turbulent few years a while back. In this period, they turned to La Masia and youth in order to get them out of a mess.
Ansu Fati, Pedri and Gavi all broke through and have ended up quite good, haven't they?
So throwing Mainoo in during this situation could go badly and probably isn't fair, if he has the right mentality he should be able to handle it and could help him develop at a quicker rate.
Mainoo is a player who like Pedri, could take this club on his back and bring it back to where he belongs, the decision is just up to Erik ten Hag.
And with Casemiro now suffering an injury the club say will take weeks to heal, there might just be an opportunity for him.
Related Topics
- Advertisement -