- Advertisement -
Harry Maguire was once again a formidable defender for England as they beat Malta 2-0, now Manchester United fans have been reacting.
Manchester United and England centre-back Harry Maguire was went from zero to hero in the last few weeks. Maguire was on the cusp of being force out at club level, and Gareth Southgate was facing increasing pressure to drop him from the England squad.
But instead of giving up, the former United captain put his head down, worked hard and his now once again first choice for both, Maguire will feel he made the correct decision in staying at the club.
Most recently, Maguire was colossal against Luton Town and showcased exactly why he deserves to be starting.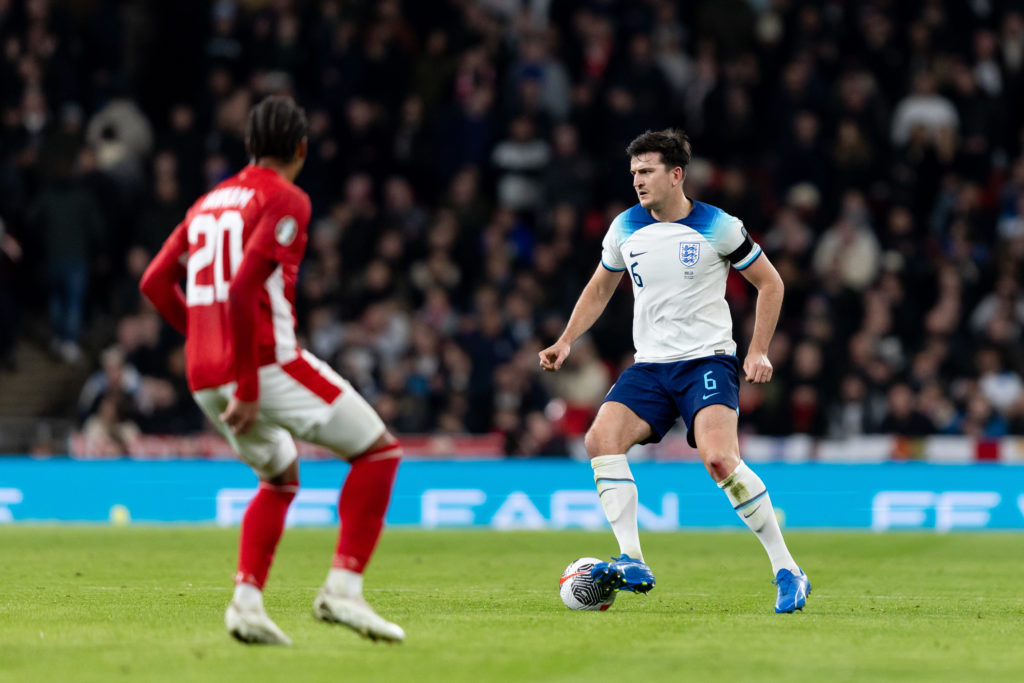 Maguire was excellent again
Yes, it was just Malta however performing at such a high level, he would prove formidable against anyone.
After England's 2-0 win, one fan argued the display just proved that he was one of the best centre-backs in the world: "Name a better defender than Harry right now, you can't!!"
Another fan wrote on X with a passionate admission of admiration toward the Englishman's career revival: "I'm not the biggest fan of Harry Maguire but watching his turn around in form has been delightful. No current footballer in England was more hated than he was and he really just worked hard and waited for the opportunity."
MORE UNITED STORIES
One fan even joked that for England he could be the best ever: "International duty Harry Maguire might be the greatest centre back of all time."
His main qualities on Friday lay in his on-ball attributes which drew a wild comparison for one fan. Posting an image of Andres Iniesta the fan wrote "Harry Maguire for England today."
Harry Maguire stats
While looking at his match report via SofaScore, the numbers tell a fairly strong story of how excellent he was for England. He was given rating of 7.4 out of 10 as he played the entire 90 minutes.
Maguire was perfect in possession as he completed 107 passes out of 114 attempted (94%), while having 120 touches. Most impressively was his long diagonal balls which he completed 10/10.
He had a near perfect display from Maguire which has only further improved his standing among Man United fans. As far as ball playing defenders go, they don't get much better.
Maguire deserves so much respect and praise for how he managed to reinvent himself and completely change the perception of him since the summer window.
Related Topics
- Advertisement -