Manchester United is setting up a €46m bid for Real Madrid star defender Raphael Varane as reported by AS. This sum, nonetheless, misses the mark concerning the valuation Madrid has set on the Frenchman.
Varane is esteemed at €70m by Real Madrid, and the Spanish side needs an offer near that range. His contract reaches a conclusion in the mid-year of 2022 and he's chosen to leave the club this summer's transfer window. At 28, he needs another new challenge, and feels now is the ideal opportunity or never to do as such.
He is certainly an immediate upgrade for Ole Gunnar Solskjaer and his team.
Manchester United has planned to build up their squad with a few significant signings, so have space to move in regards to their proposal for Varane. The next move is up to them, in any case, in that Madrid will hope to offer him to other clubs in this late spring so as to not lose him for free in 2022.
David Alaba will join Madrid on a free transfer this summer, and keeping in mind that the underlying contract for Madrid was to acquire another center-back, but the great performances of Militao and Nacho have changed that thought.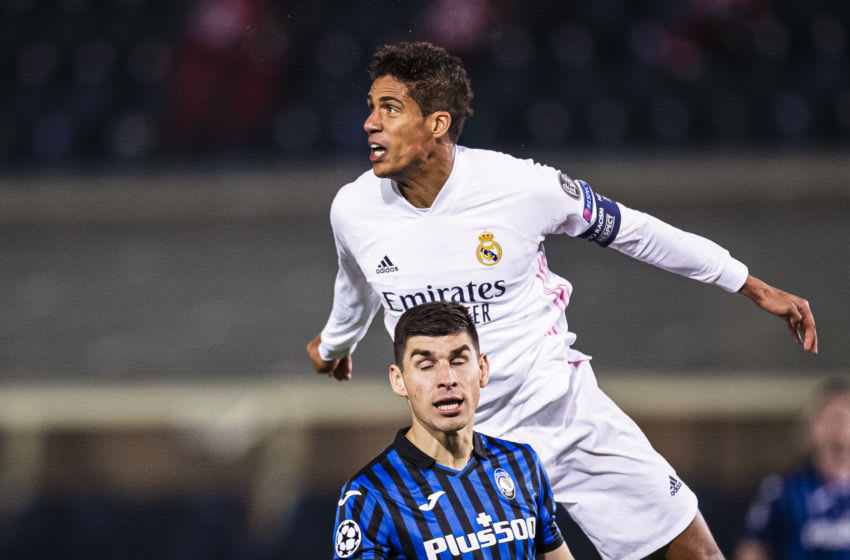 Manchester United will need to pounce on the deal as it seems to be of great advantage for them to increase their strength in their defense. With Bailly struggling with his injuries and Lindelof being so inconsistent, United will hope to gather the Frenchman's services.
We consider that United will look for another young center-back and one name we have in our mind is Jules Kounde. With more depth in defense, they can compete for more titles and stabilize their team at the back.
It is always said that a great defense wins titles.