- Advertisement -
Manchester United legend Roy Keane has admitted his deep regret in not leaving Old Trafford earlier and playing for a club abroad amid two transfer offers he received.
Keane, who spent 12-and-a-half years at United, is widely regarded as one of the best midfielders of all time and one of the best captains in Premier League history.
The 52-year-old no-nonsense Irishman achieved incredible success under Red Devils legend Sir Alex Ferguson and hoovered up the major silverware at United.
Keane lifted seven Premier League titles, a Champions League and four FA Cups with United, as well as being a key figure in the club's treble-winning season.
However, the legendary former United captain's illustrious spell at Old Trafford came to a sudden end in 2005 after his high-profile falling out with Ferguson.
READ MORE: Man United star's 'terrible' treatment is impacting his performances as 'everyone is moaning' about him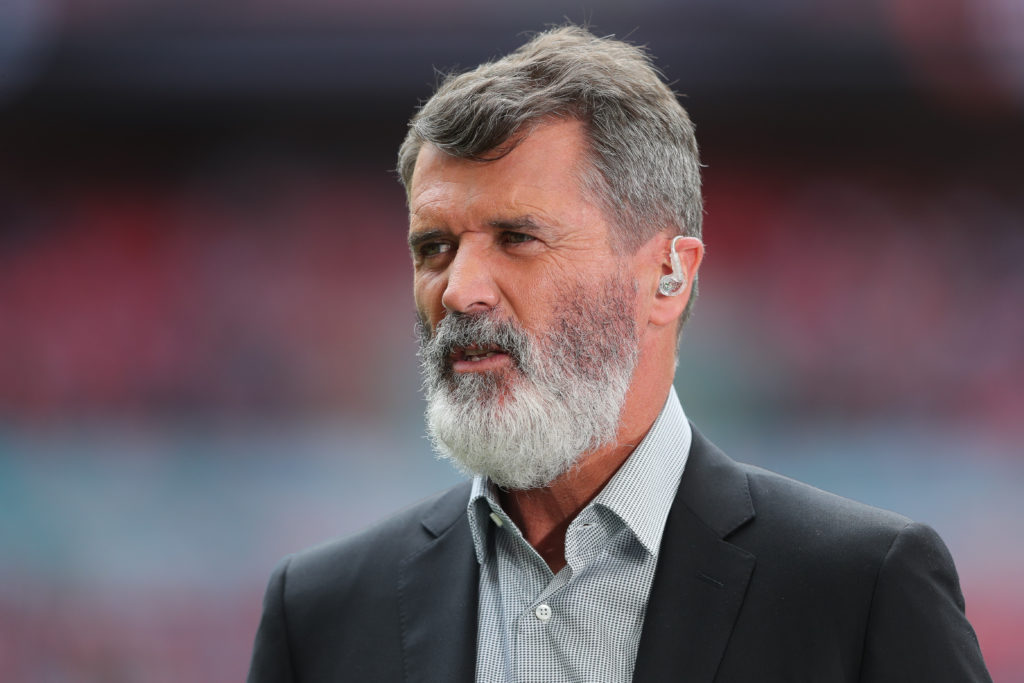 Keane wishes he left United sooner in his career
Keane briefly played for Celtic after his United career and captured both a Scottish Premier League title and Scottish League Cup with the club.
The ex-United captain retired in 2006 due to a long-standing hip injury that he had suffered, but Keane has revealed he came close to leaving the Red Devils sooner than expected.
MORE UNITED STORIES
The former Republic of Ireland international was on the radar of Europe's elite clubs and even received offers from the likes of Bayern Munich and Juventus.
Speaking on The Overlap, Keane was asked by former United teammate Gary Neville if he had come close to signing for Bayern amid speculation at the time.
"Yeah, very close, yeah," Keane said. "Wish I bloody had! I wish I'd gone abroad, yeah."
Arsenal legend Ian Wright then asked if Juventus were interested in signing him, with Keane adding that he should "definitely" have "experienced a different league."
"I agreed a deal, yeah, obviously my contract was up a couple of times when I did my cruciate and then came back and I had opportunities to go on a free," Keane continued.
"And a part of me is jealous when I see other lads now going abroad because it's a great experience for a family and maybe, but again, I was really happy at United and content.
"If I knew how it was going to end and look back now with loyalty and all that type of talk with Ferguson, I probably should've definitely gone abroad and experienced a different league."
Keane and Ferguson rivalry
Despite Keane's feelings on the end of his United career and his rivalry with Ferguson, there's no denying that fans are happy that he stayed at the club.
The former United midfielder is revered by fans — and rightfully so — for his long-lasting impact at the club and exemplary attitude as captain.
Keane has previously shown there is no love lost for Ferguson and claimed that he "wouldn't forgive" the legendary ex-United manager for his treatment towards him.
"As much as I'm not one to hold a grudge, I wouldn't forgive Ferguson," he told Off The Ball in 2019.
"The media spin, how I apparently upset everybody, it was all nonsense.
"I don't care if it's Alex Ferguson or the Pope, you're going to defend yourself.
"I think when he apologises, I will probably say hello to him, yeah. But I've no interest in speaking to the man."
Related Topics
- Advertisement -