- Advertisement -
Now, it would perhaps be foolish, not to mention overly simplistic and more than a little reactive, to suggest that Manchester United dodged the proverbial bullet when Kim Min-Jae joined Bayern Munich instead during the summer transfer window.
With Erik ten Hag's treatment room more crowded than the London Underground in rush hour, with Lisandro Martinez, Raphael Varane and Luke Shaw all enduring their own injury issues, Kim Min-Jae could have come in very handy indeed.
But those framing the former Napoli colossus as a fix-all solution to Manchester United's defensive issues, we'd imagine, have not been watching Kim all that closely in his new Bundesliga home.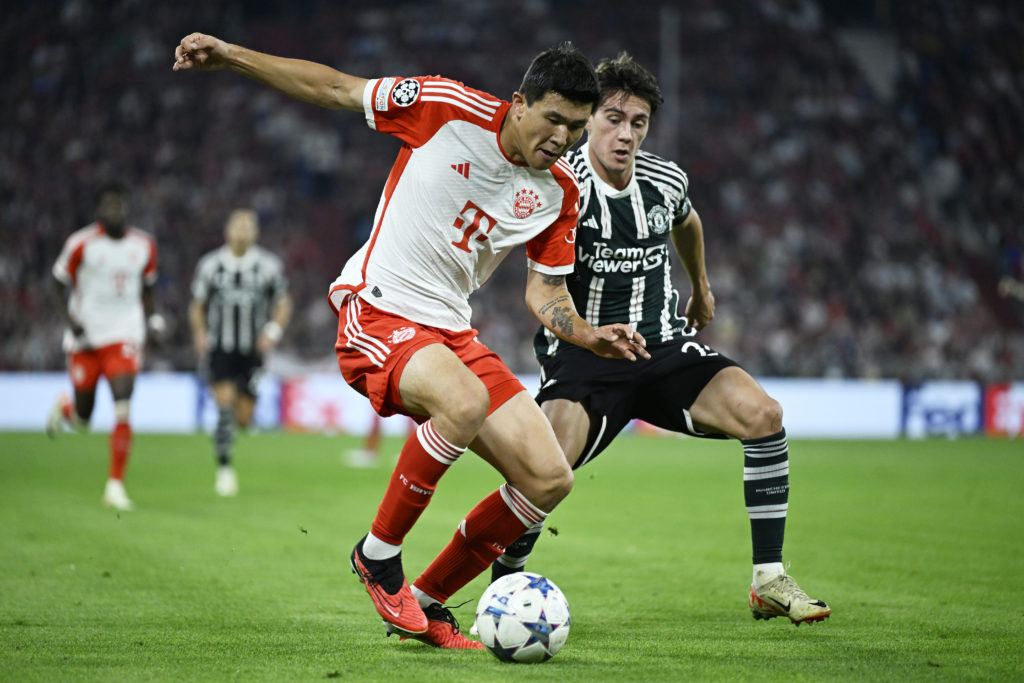 Manchester United missed out on Kim Min-Jae
"Kim didn't shine against Leipzig, struggling against (Lois) Openda," Bayern Munich legend Lothar Matthaus told Sky Germany in October, the £43 million centre-half roasted by the pace of Marco Rose's frontline during a thrilling 2-2 draw at the Red Bull Arena.
"He brings a factor of uncertainty for Bayern. I have nothing against the player, but he has not yet lived up to expectations, given what he did while he was in Italy."
An injury to Matthijs de Ligt has only increased the pressure on Kim's shoulders. And another unconvincing display against newly-promoted Heidenheim – shortly after he played the full 90 in a shock cup defeat to third-tier Saarbrucken – did little to keep his critics quiet.
After giving the ball away on the edge of his own penalty area, Kim did his level best to make amends only to see his attempted block deflect Jan-Niklas Beste's shot over Manuel Neuer and into the back of the Bayern net.
MORE UNITED STORIES
Kim struggles as Harry Maguire shines
Imagine, for a second, that it was Harry Maguire in Kim's shoes. Social media would almost be in meltdown, the memes tumbling down like an avalanche and the pundits lining up to lambast the much-maligned former Manchester United captain.
But the fact is that, between Kim and Maguire, one is clearly enjoying a better season than the other. And it's not the one you'd have expected when large sections of the Manchester United fanbase were baying for the Korean's arrival at the start of the summer.
Related Topics
- Advertisement -