- Advertisement -
Manchester United manager Erik ten Hag once again started Luke Shaw at centre back in the FA Cup match against Everton on Friday night.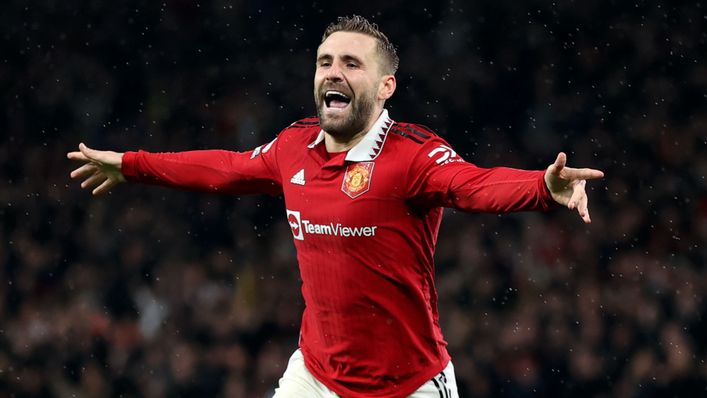 It was a decision that goes far beyond a last-minute stopgap and brings Harry Maguire and Victor Lindelof one step closer to the Old Trafford exit.
The England left-back and Raphael Varane were both started at the centre of United's defence during their victory over Everton. Despite the fact that Maguire, Lindelof, and Lisandro Martinez were all available, they were all forced to settle for seats on the bench as substitute options.
As reported by the Manchester Evening News, The Dutchman admitted that his choice to use Shaw in the position, with which he has become more familiar in recent weeks, was a "tactical option," expressing his admiration for how well Shaw had adapted to the position since the World Cup.
He performed admirably against the Toffees. Shaw also performed admirably in the 1-0 victory at Wolves a week ago, displaying his ability to counter Diego Costa's physicality when necessary while also being positionally wise and showing off his quickness to recover.
He was at left back in the 3-0 victory over Bournemouth in the early days of the month, where he added the second goal for United.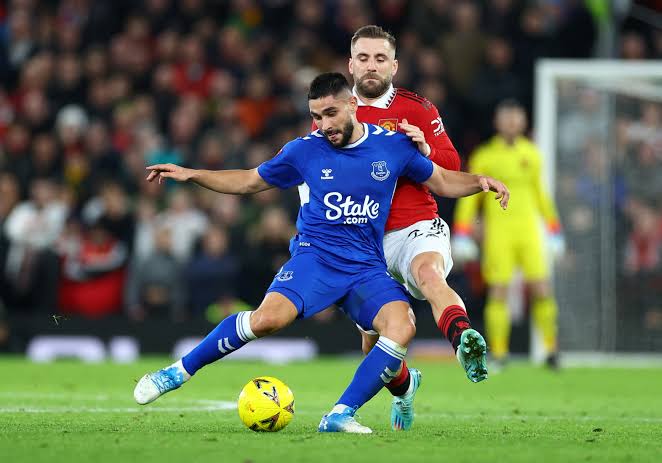 For the fans, it was obvious that Shaw's time as a centre-back would end with Martinez returning from his World Cup heroics, plus Maguire and Lindelof, who were both ready and available.
But Ten Hag has been pleased with the former Southampton player's ability to rapidly adjust to the various demands made on a center-back. Like his Manchester City counterpart Pep Guardiola and former United manager Louis van Gaal, Ten Hag is an ardent fan of having a center-back partnership with a right-footer and a left-footer defender.
This helps to play quick passes from behind while also shifting play from back to front whenever required.

- Advertisement -