- Advertisement -
Former Manchester United striker Louis Saha wants the Red Devils to sign Tottenham Hotspur star Harry Kane this summer and win the Premier League.

Under manager Erik ten Hag, the Red Devils have enjoyed a strong change in fortunes. They are now third in the league standings with 42 points, eight points behind leaders Arsenal.
With a game still to play, the club has a three-point lead over the Spurs, who are in fifth place. It seems that United can have control over their UCL fate by grabbing more points in the upcoming weeks.
Saha has backed Kane to move to Old Trafford as Ten Hag will be looking for a marquee striker this summer to challenge for the league title. The former United player said that Kane could finish off United's attack, and if he goes on to win trophies, he could be called "one of the best."
As reported by The Metro, he said:
"My prediction is this: Harry Kane will come to Manchester United and win the Premier League. He will have seen the last few games from United and seen that if he joined that attack they could be special."

"He can be recognised as one of the best in the world. He has a modern way of playing, but at the same time, he's very old school. I think he can reach higher levels, especially in terms of personal achievements because the guy can do it, and he's a terrific guy and a great ambassador for the Premier League. I really wish he will become a Manchester United player."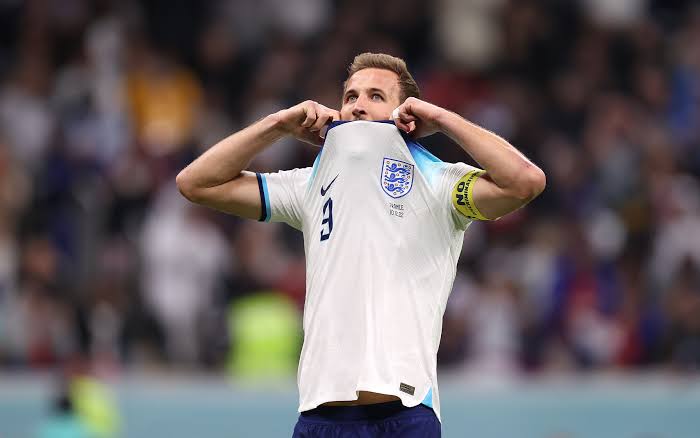 The 29-year-old had another outstanding season with the Spurs, scoring 19 goals and dishing out three assists in 30 games. He recently scored his 200th goal in the Premier League, making him the highest goalscorer in Spurs' history.
Despite having a stellar personal record, the £80 million-rated star has failed to take home any major titles. Throughout his career, the Spurs have lost a handful of games at the very end.
Under Ten Hag, United's current six-year trophy drought may soon come to an end. The club has the chance to win their first silverware in over five years in this month's Carabao Cup match against Newcastle United.
Kane would be a terrific addition to United, at least in the near term, but it's unclear whether Spurs would be willing to let him move to one of their primary Champions League competitors.

- Advertisement -