- Advertisement -
Premier League's key figure and football's first-ever agent, Jon Smith is confident that either Sheikh Jassim bin Hamad Al Thani or Sir Jim Ratcliffe will eventually complete a takeover of Manchester United.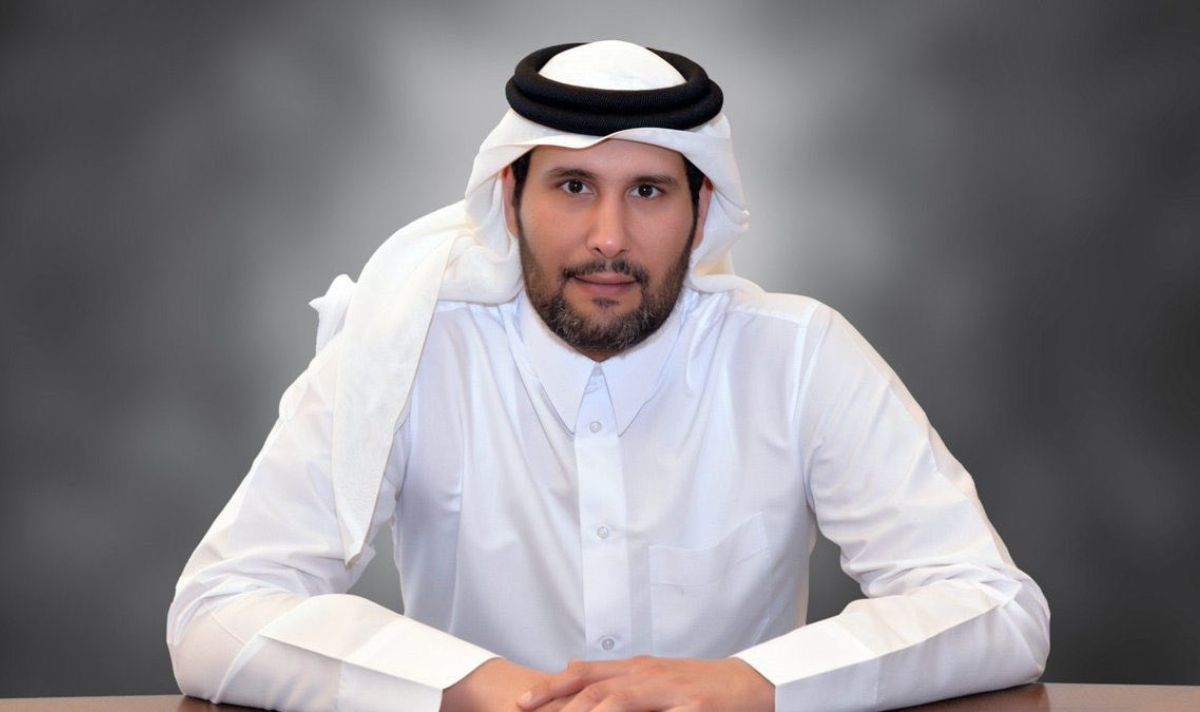 He believes it's not a question of "if" but "when." The Qatari royal, in particular, is expected to eventually meet the Glazers' financial requirements and raise his bid to secure a complete buyout of the club.
Over the course of 11 months, Sheikh Jassim and Sir Jim have been central figures in an ongoing saga since the Glazers initiated a strategic review in November.
Alongside them, US hedge funds have expressed interest in a minority investment, but United's owners have not yet made a decision regarding the club's future.
Sheikh Jassim has proposed approximately £5 billion for a complete 100 per cent purchase of the club, promising substantial investment in all aspects of United.
In contrast, Sir Jim initially aimed to acquire the Glazers' 67 per cent stake but is now said to have adjusted his offer to £1.5 billion for a 25 per cent stake.
Must Read: David Beckham to be handed ambassador role if Sheikh Jassim takeovers the club
This situation would permit the Glazers to maintain control at Old Trafford and possibly allow for a gradual transition of ownership, with Sir Jim eventually taking the helm. However, it appears that the American family has thus far rejected this proposal.
Smith, a pioneer in the football agent industry and a key figure in the formation of the Premier League in 1992, recently talked about the potential Man United takeover and other current topics in a discussion with Caught Offside.
He said:
"They've got arguably the biggest entity on planet football, and if the Qataris are going to pay £5bn, maybe they'll pay £10bn. Maybe it's just a number, and they'll settle on seven."
"These deals are notoriously complicated, and this is the biggest one of them all. I'm just of the belief that it's a very heavy negotiation, and it's ultimately all about the money, obviously, but also about the timing."
"I think the takeover is going to complete in some shape or form. It's just a question of when."
Based on insights from individuals closely associated with United's suitors, it's believed that the Glazers are intentionally stretching the process, hoping that Sheikh Jassim will eventually agree to meet their financial terms to complete the deal.
Sheikh Jassim has consistently said that he will withdraw from negotiations if the Glazers do not reconsider their demand for over £6 billion to cede control of the club.
Also Read: Sheikh Jassim sick of being taken for mugs as takeover saga fails to conclude
However, the Qatari bid has the necessary financial resources, making it challenging to rule out the possibility of an improved offer until he decides to withdraw from the process.
It remains to be seen whether there will be any late drama in this deal or whether the entire process continues to stretch without any outcomes.

- Advertisement -