- Advertisement -
French publication Nice-Matin has stated that Nice defender Jean-Clair Todibo is patiently waiting for a transfer offer from Manchester United.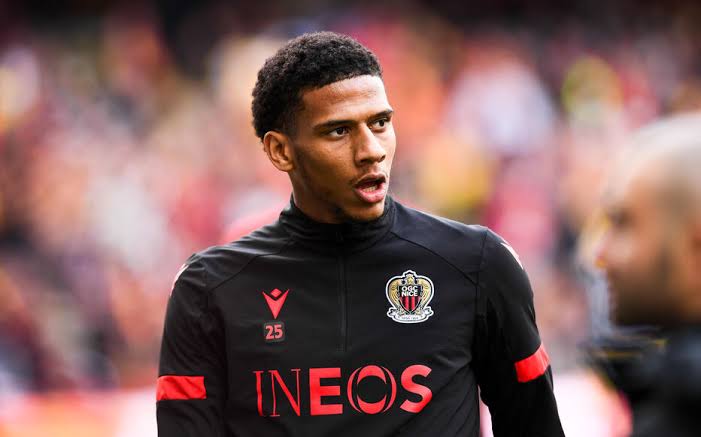 The 23-year-old has notably improved his skills as a centre-back during his three-year tenure with the Ligue 1 outfit and earned a call-up to the French national team under manager Didier Deschamps this year.
The news now indicates that the former Barcelona star has attracted the attention of Man United as they seek to bolster their central defensive options before the transfer window closes.
However, a move appears unlikely at the current moment. The Red Devils encountered a setback recently with Harry Maguire rejecting a potential transfer to West Ham United.
Must Read: Manchester United 1-0 Wolves: Match Report | Premier League 2023-24
United's intentions to invest in a centre-back have been thwarted by the former captain's decision to remain at the club.
Additionally, Benjamin Pavard's desire to transfer to Old Trafford might also impact Todibo's chances of joining United, according to Nice-Matin.
As of now, the 23-year-old has not dismissed the possibility of a late transfer from Nice, although he is also happy with the idea of staying with the team.
Meanwhile, Pavard has been making efforts to secure a departure from Bayern Munich. Notably, he recently liked several posts on United's official Instagram account, suggesting his interest. However, despite his actions, a transfer to United is not imminent.
United submitted a €29 million offer for the World Cup-winning player, but Bayern are demanding a higher fee of around €45-50 million for his potential sale.
Comparatively, Jean-Clair Todibo could be available for approximately €40 million. Todibo is almost four years younger than Pavard, offering more room for development with United.
Also Read: Man United outcast Donny van de Beek might be considering a move to Ajax
He possesses strong ball-playing abilities and proficient tackling skills. As a backup choice, he would increase the squad's quality.
Given the choice, some prefer Todibo over Pavard. Nevertheless, Man United faces a significant hurdle as they can't make substantial expenditures without a high-profile departure due to Financial Fair Play constraints.
Maguire's decision to remain with the club has complicated matters, as his departure would have eased the path for acquiring either player.
Consequently, a new centre-back signing might not be in the cards for United.

- Advertisement -