- Advertisement -
Marcus Rashford was the player who caught Dion Dublin's eye as England beat Australia 1-0 on Friday night.
Quite an uninspiring performance from England who were pretty poor and Australia were the team with the better chances.
But entering the game in the 61st minute, Marcus Rashford instantly made a nuisance of himself on the wing.
In just 29 minutes he went on five dribbles completing two and won three duels against the opposition according to SofaScore.
Rashford's directness and running at his full-back has earned him praise from former Manchester United man Dion Dublin.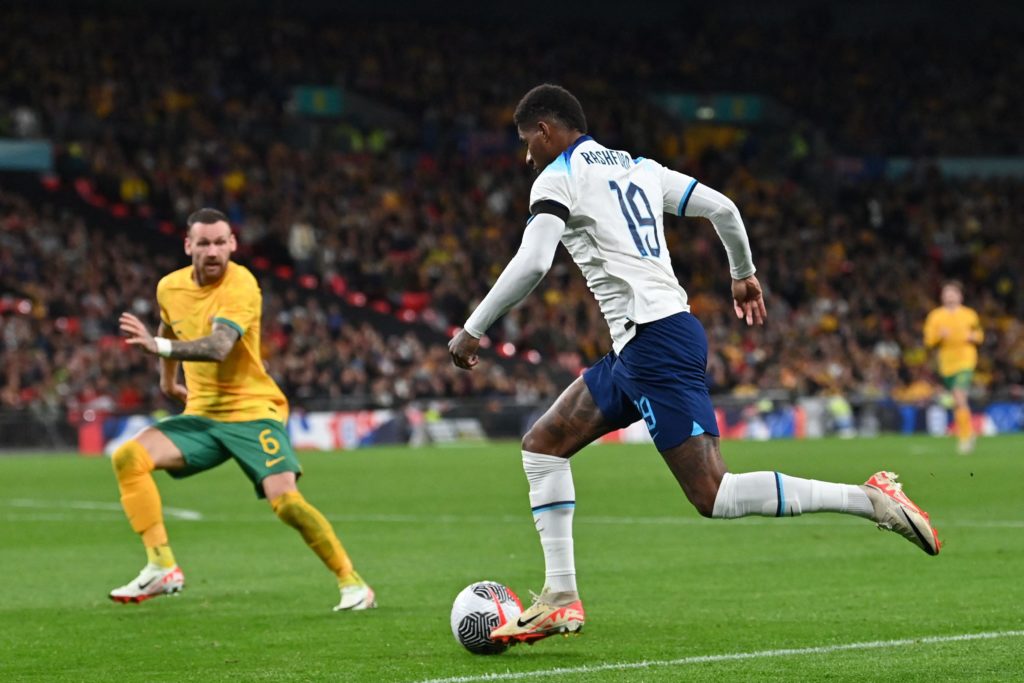 Dublin praises Marcus Rashford for display v Australia
Dion Dublin was doing the punditry for the England game on C4 to which he highlighted Rashford as a threat.
"I'm so glad I'm not a full back playing against Marcus Rashford", Dublin exclaimed.
MORE UNITED STORIES
He continued to explain, "because he has one thought and one thought only, 'how can I get the other side of my full back' and he does it most times. The end products not bad either".
United could do with some attacking form right now
Manchester United have been struggling in attack this season, with Rashford struggling to find any sort of form.
Just the one goal for club this season along with three assists but it's his all-round displays for the Old Trafford side.
He hasn't shown the intensity, running and dangerous dribbling which made him so invaluable last season.
The general feeling however, is that it's just a matter of time until he kicks on and starts banging the goals in again.
Related Topics
- Advertisement -