- Advertisement -
Manchester United had a wild Wednesday night as they slumped to a 4-3 defeat against Copenhagen away in the Champions League.
The loss made it nine in 17 for Manchester United which is by far the worst start in the post Sir Alex Ferguson era.
The game had initially looked like being a statement win for United, with Rasmus Hojlund scoring a brace early on.
However, a red card to Marcus Rashford shifted the entire dynamic of the game, with Copenhagen coming back to win 4-3 in the end.
But there's no time to dwell on the result as on Saturday United welcome Luton Town to Old Trafford. Now Gary Neville has shared his prediction.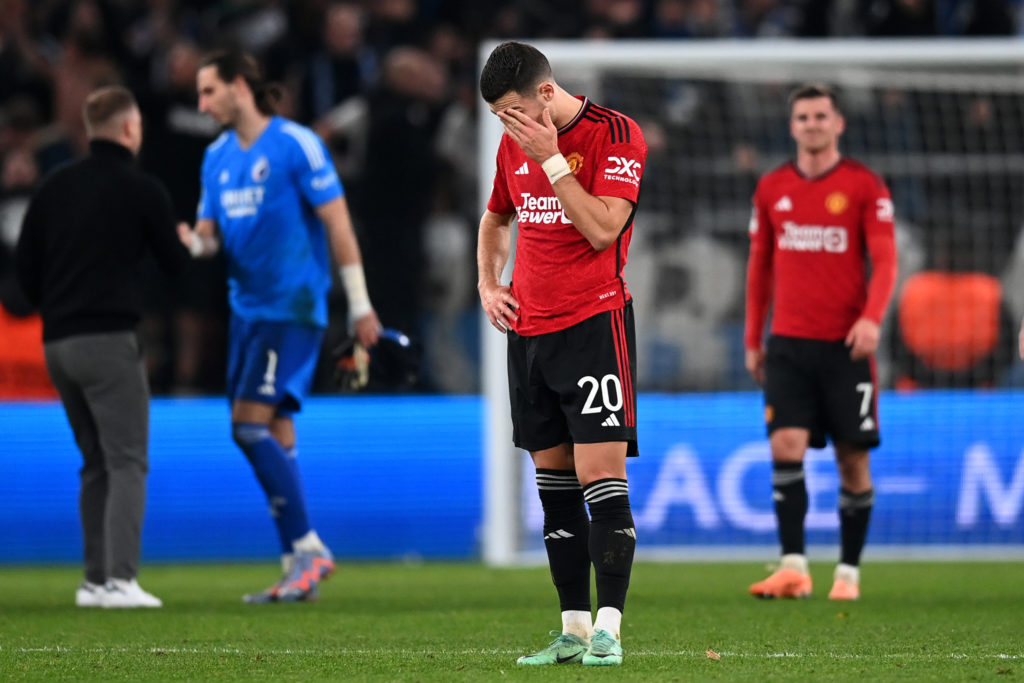 Neville predicts Man United v Luton
Speaking on the latest episode of the Stick to the Football podcast, Neville has shared his prediction for the game this Saturday.
He said: "I was thinking 3-1 or 3-2, I think Luton will [score]. They're just nervy, I think just set-pieces little bits, United are sloppy."
MORE UNITED STORIES
After this, Jill Scott questioned Neville's decision to predict United would score three.
"I think they probably will [score three], the pitch is so big and I think Luton to be fair will find it difficult, I'll go 3-2 I think. They have mad games don't they United."
Must win game for Ten Hag
While we think Erik ten Hag needs to be backed and last night against Copenhagen finally saw some positive signs, a loss on Saturday will lead to a meltdown in the fanbase and the media.
Luton on paper are the league's weakest side, but are coming off a massive 1-1 draw with Liverpool last weekend.
United needs to win, with the international break after this game, losing would lead to weeks of negativity around the club.
It is a game at Old Trafford that Ten Hag really can't afford to lose or drop points in, and we don't see that happening.
Related Topics
- Advertisement -