- Advertisement -
Antony has paid tribute to Manchester United manager Erik ten Hag after scoring in the 3-1 win over Everton.
The Brazilian was restored to the starting lineup last night and took just four minutes to open the scoring from a Marcus Rashford cross.
He spoke to TNT Sports after the game and underlined the importance of the man who brought him to the club from Ajax in the summer.
In the same interview, he suggested the reason he missed the Bournemouth game was a personal one, which has been hard for him to deal with in recent days.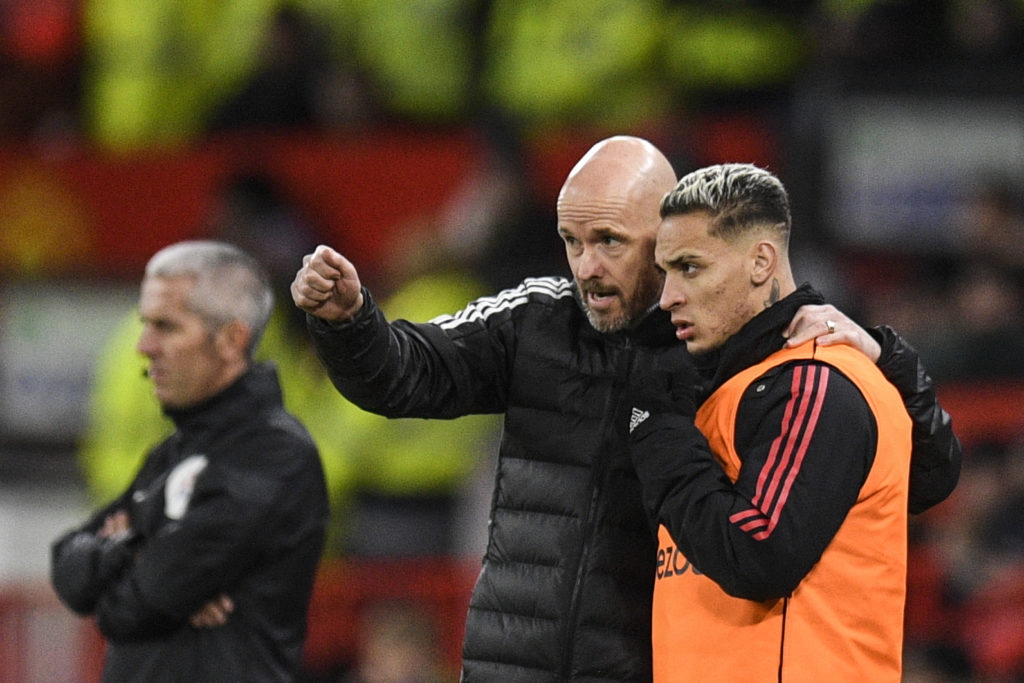 Antony praises Ten Hag
That makes the support of Ten Hag and everybody at the club even more important and Antony said as much after the game.
He stated: "About the manager, I like him a lot. I've got a lot of respect and gratitude for him. He knows me, knows who I am, how hard I work.
"He knows I'm always giving 100 per cent even when things don't work out for me. He knows where I come from, my story, how I suffered growing up in a favela.
"It's very important to have his support and also from the squad and the fans."
It has not been easy for Antony to come in for such huge money without a pre-season behind him but he hit the ground running.
Ten Hag must have helped with that and now after the World Cup break, Antony is back on the goal trail after netting on his FA Cup debut.
Antony scored against Manchester City and Arsenal earlier in the season and a repeat performance in the forthcoming return fixtures would go down a treat.
First up are Charlton on Tuesday night and it remains to be seen to what extent Ten Hag makes changes to his lineup for that game.
Have something to tell us about this article?
Let us know
- Advertisement -