- Advertisement -
Jadon Sancho is in exile at Manchester United after hitting back at Erik ten Hag's suggestion he did not impress him in training.
We don't expect Jadon Sancho to play for Manchester United again at this point. It is a farcical situation which the winger has not so far been willing to fix.
What Erik ten Hag said about Jadon Sancho
Erik ten Hag left Jadon Sancho out of the squad to face Arsenal in early September, and told Sky Sports: "On his performance on training, we didn't select him. You have to reach the level every day at Manchester United. You can make choices in the front line so in this game he wasn't selected."
Sancho hit back on social media, disputing the manager's assessment, and has since refused to apologise. He is now training alone, with this situation now dragging on for two months.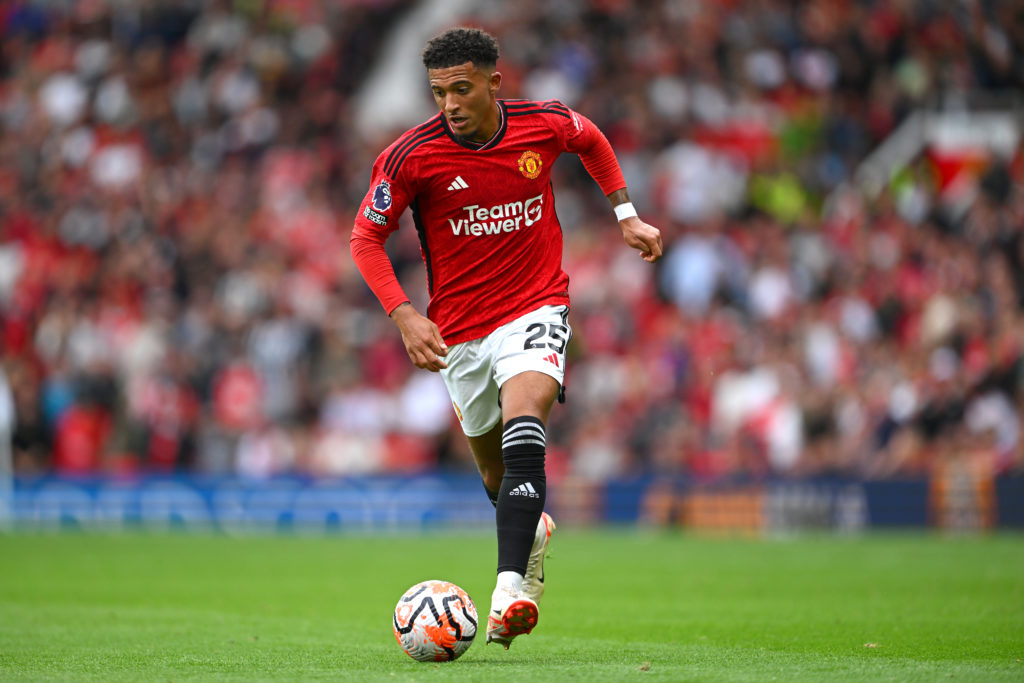 Pep Guardiola critiqued one of his players
Not everybody responds in the same way as Jadon Sancho chose to. While this is not a like-for-like comparison, there were some similarities at the weekend when Pep Guardiola was asked whether Josko Gvardiol could fill in for John Stones.
The City boss was quoted by The MEN: "He didn't prove it in training sessions and some drills that we do to see how you move in more central positions. Still I didn't see it. Maybe in the future."
What happened next? Well, there was no social media statement from £78 million defender Gvardiol, who simply took the comments on the chin, moved on, and was selected for the following game.
MORE UNITED STORIES
Jadon Sancho actions self-defeating
£73 million winger Jadon Sancho has ended up scoring a major own goal with his response. His heat of the moment decision to blast back at his manager has had major repercussions.
He is now expected to leave the club, with Fabrizio Romano telling Caught Offside it is 99.9 per cent Sancho will now be sold or loaned by Manchester United in January.
By this point Sancho will have gone four months without playing a single game, with his last competitive start coming back in May. How much damage has he done to his career with his refusal to apologise to his manager, whether he means it or not?
What Guardiola's comments show is that Erik ten Hag's assessment was fairly routine, nothing out of the ordinary. Managers can and will share their opinions of a player's training performance.
With hindsight, Ten Hag probably wishes he didn't, but who could have expected it would blow up in this way?
In comparison, Gvardiol has accepted his manager's assessment, whether he agrees with it or not, his opinion stays private, and he has decided to try and prove his boss wrong. If only Jadon Sancho had taken the same approach…
Related Topics
- Advertisement -