- Advertisement -
Gary Neville has expressed doubt about Manchester United's chances of securing a top-four finish in the 2023-24 Premier League season due to their lacklustre start.

As of now, the Red Devils are in eighth place, having won five of their first nine league matches and losing the remaining four.
Neville shared his opinion when questioned on the social media platform X about the final league position he believes Man United will achieve this season.
The former club star also provided reasons for his scepticism regarding manager Erik ten Hag's chances of success.
6th https://t.co/h8NtDJGK4w

— Gary Neville (@GNev2) October 26, 2023
If succeed is winning a league and Champions League it's doubtful under this ownership https://t.co/6cc9xK4hN1

— Gary Neville (@GNev2) October 26, 2023
Despite finishing third in the Premier League and winning the League Cup in Ten Hag's debut season in charge, the team has not met expectations this season.
Their victories in both the league and the Champions League have been hard-earned.
United faces the challenge of needing huge improvements on the field to secure a spot in the last-16 of the prestigious European competition, especially following their losses to Bayern Munich and Galatasaray.
Must Read: Manchester United join Arsenal in the race to sign Galatasaray star Sacha Boey
The club currently doesn't rank among the top five teams in the Premier League, and their path to securing a Champions League spot needs urgent squad investments during the January transfer window.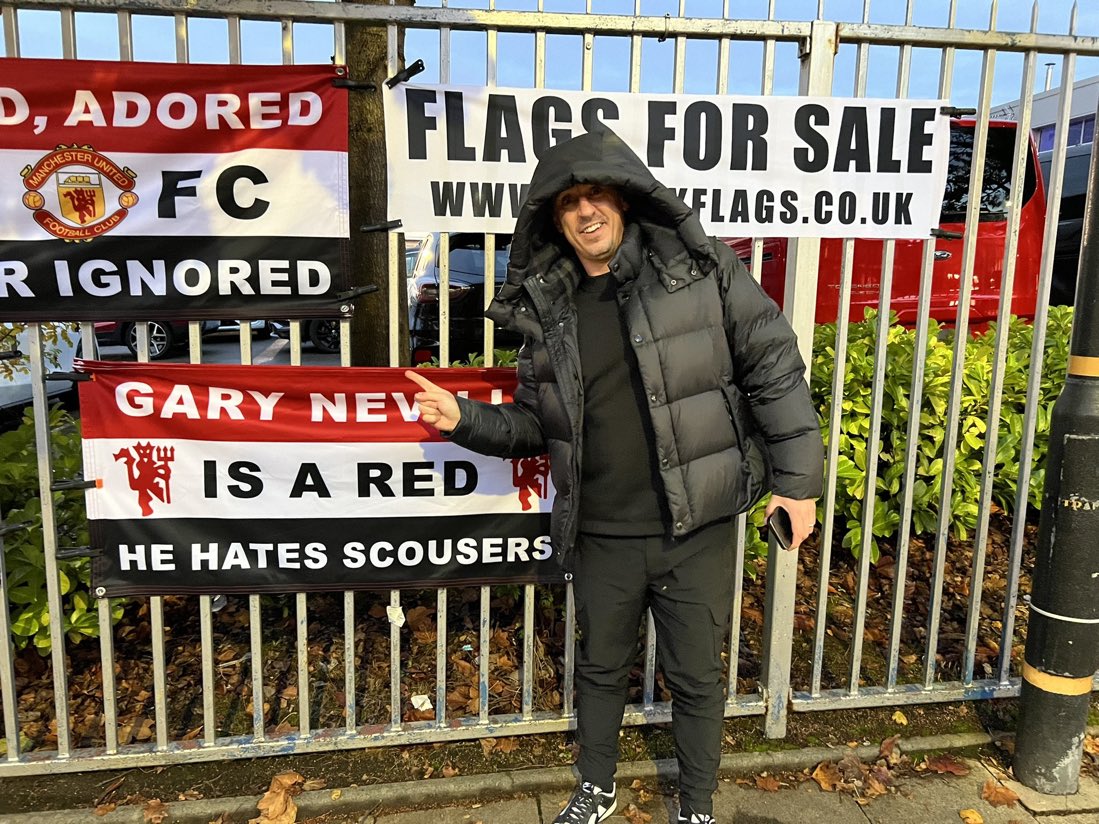 Several summer signings, including Andre Onana, Mason Mount, and Sofyan Amrabat, have encountered challenges in adapting to the club. Rasmus Hojlund, who initially missed the start of the season due to injury, is gradually finding his form.
Also Read: Joel Glazer expected to be involved in Manchester United's sporting decisions
While the Glazers, despite putting the club up for sale last year, are expected to remain in charge, they have agreed to sell 25% of Man United to Sir Jim Ratcliffe.
If this partial takeover goes through, Ratcliffe will oversee football operations at the club. Nevertheless, the transformation fans desire may take time to materialize considering the current circumstances.

- Advertisement -