- Advertisement -
Gary Neville has given his thoughts on what is going wrong at Manchester United after a poor start to the season.
The Red Devils have suffered four defeats already this season, five in all competitions and look all out of sorts so far this season.
Manchester United's recent defeat to Crystal Palace has plunged the club back into doubt after two wins in a week seemingly ended these issues.
Gary Neville, who has been very vocal against the Glazer family, has pinned the blame firmly on the controversial Americans and has blamed the lack of structure at the club.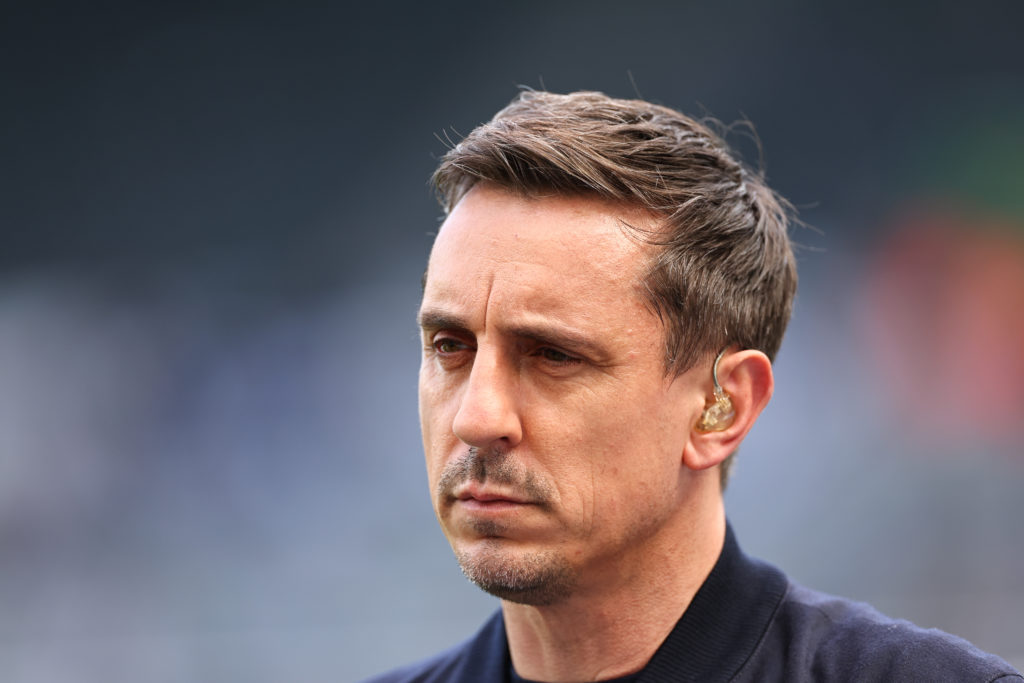 Neville on United's issues
In a post on X, Neville has blamed the issue at United and Chelsea firmly on the lack of structure and the cultural chaos.
"Chelsea and United are the way they are currently due to cultural issues and chaos," Neville wrote.
"ETH (Erik ten Hag) and MP (Mauricio Pochettino) are good managers working in very difficult and challenging environments. Look up top!"
Neville has been a firm critic of the owners of the club and you wonder if Erik ten Hag, who was a manager with such a high ceiling at Ajax, is starting to feel the pressure.
MORE UNITED STORIES
Glazer family
The American family have certainly had a negative effect on the club, whether it's Ole Gunnar Solskjaer, Jose Mourinho, or any other manager since Sir Alex Ferguson retired, it seems the Dutchman is beginning to follow suit.
This cycle, which has been seen during every other managerial period at the club, feels like it is set to continue.
After a positive season, the off-field issues and the struggle to sell players mean that the problems are catching up with the former Ajax boss.
It's unclear whether this poor run of form will become a rut but the signs are certainly there that the struggles are not slowing down for Ten Hag at Old Trafford.
Related Topics
- Advertisement -