- Advertisement -
Galatasaray manager Okan Buruk was paying attention to how Crystal Palace beat Manchester United at the weekend.
Manchester United led a lead slip twice to lose 3-2 at home to Galatasaray, to sit rooted to the bottom of the Champions League group.
This was a second successive home defeat for Manchester United, just days after a 1-0 loss to Crystal Palace.
Galatasaray played well and deserve credit for bouncing back from going behind twice, however, this was a game which Manchester United threw away.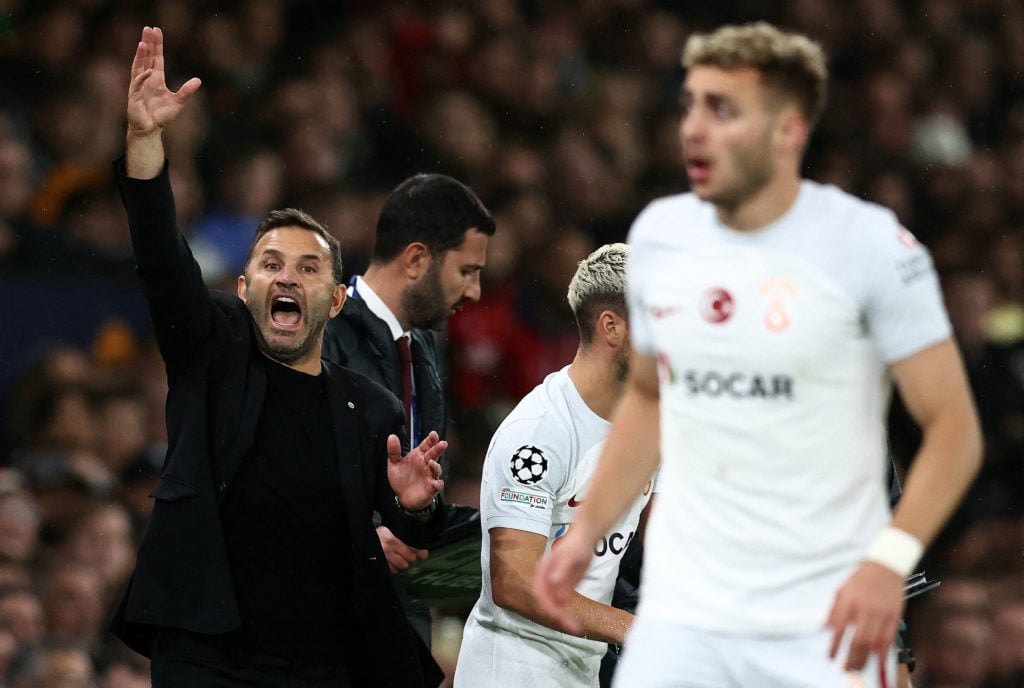 Galatasaray's manager has now beaten Manchester United for a second time, having led Istanbul Basaksehir to victory in 2020. This time, he won at Old Trafford.
He was buoyant after the win, telling the team's official media: "Our real happiness is that a Turkish team beat the English team here. A 3-2 victory that will be remembered for many years. It is an important result for us and Turkish football. As its name suggests: Galatasaray, the Conqueror of Europe."
Going into a little more detail into the win, he explained that he told his midfield to double up on Casemiro, to try and shut United down.
He explained: "We wanted to put pressure on Casemiro in the midfield with Torreira. Kaan (Ayhan) is a player who plays well defensively and without the ball. We wanted to use both together. I think Kaan performed a very important task. He gave support."
MORE UNITED STORIES
A worrying trend
This is a little bit of a worrying trend for Manchester United. Speaking after Crystal Palace's win, Roy Hodgson also identified Casemiro as a player they could target.
He said: "Casemiro dropped deep and they were finding it harder to hit the passes they were hitting against us on Tuesday, and as a result it was easier for our defenders."
Did Buruk listen to Hodgson's comments? Or simply watch Palace's win? It's a little worrying that two managers have picked out the same player as one they could target, and it shows how he needs far more support in the middle.
That's what Sofyan Amrabat was signed for. Not to play at left-back. United need to fix that this weekend, and find another left-back solution instead.
- Advertisement -