- Advertisement -
Andre Onana is starting to prove his worth at Manchester United but one Cameroon legend still has doubts about whether that £43 million switch to the Premier League was the right move.
It's certainly not as if Inter Milan are struggling without him.
Inter, Champions League finalists just last season, sold Andre Onana to Manchester United in July but have bounced back, sitting top of Serie A and picking up seven points out of a possible nine in Europe.
Onana's new employers, meanwhile, are still flattering to deceive. Three successive wins in all competitions throwing up more questions than answers.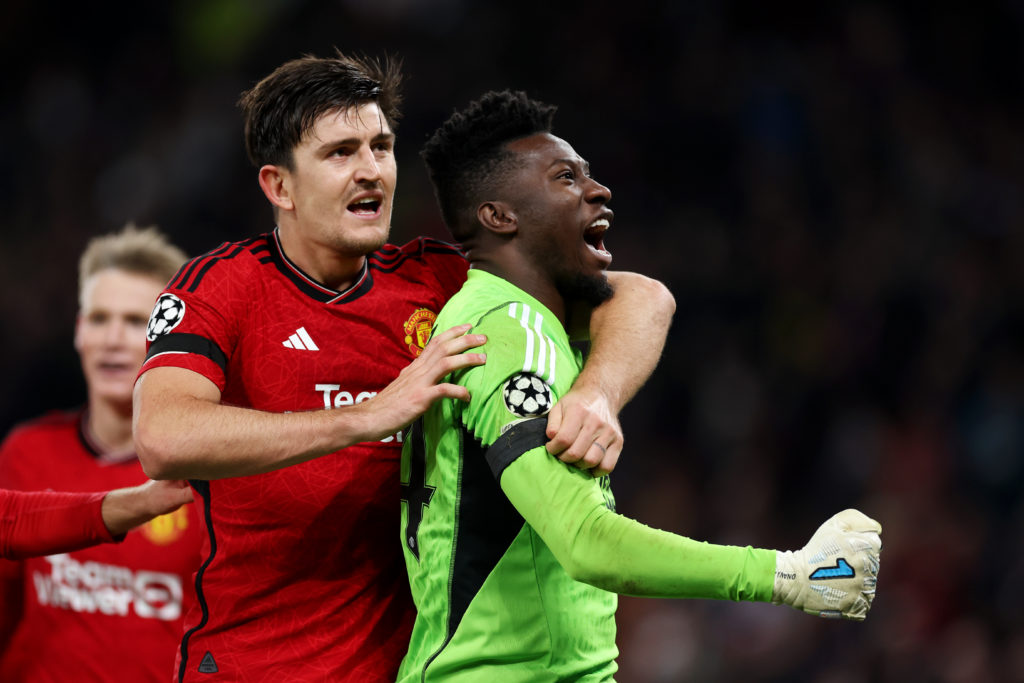 Andre Onana starting to shine at Manchester United
David de Gea's Old Trafford successor came to United's rescue against Copenhagen, saving a stopping time penalty three days after another eye-catching display in the 2-1 win at Sheffield United.
Cameroon icon Patrick M'boma, however, believes Onana still has a lot to work on, while casting doubt on whether swapping Inter for United can really be considered a step up. At least, from a 'sporting' perspective.
"Onana is a great goalkeeper (but) he has few defects. Let's say that high crosses are a bit of his weakness, but he has many qualities," M'boma, who scored 33 goals in 57 games for his country, tells Tuttomercatoweb.
MORE UNITED STORIES
"If you sign him for free (as Inter did when landing Onana from Ajax) and sell him a year later at 50 million euros, it's a very interesting thing.
"But the question is; Did Onana make the right choice? In my opinion, on a sporting level, going from Inter at Manchester United is not sporting growth."
Old Trafford hero
Whether M'boma has a point is up for debate, but Inter certainly appear to have a greater shot at silverware as things stand, picking up 22 points in Serie A after just nine games. Manchester United, in contrast, have just 15 points from the same number of fixtures.
At least, with Onana settling down and stepping up, better days may now be around the corner.
Related Topics
- Advertisement -