- Advertisement -
Manchester United still haven't got their team selection spot on yet this season.
Granted, Erik ten Hag has had a plethora of injuries, but especially in his forward line – he's had the freedom to pick most of the players at his disposal freely, particularly in the last couple of games.
Some have looked good. Rasmus Hojlund looks lively and Bruno Fernandes is a consistent presence – but there seems to be one that just isn't clicking.
That man is Marcus Rashford, and we think, along with many more fans, he deserves to be dropped.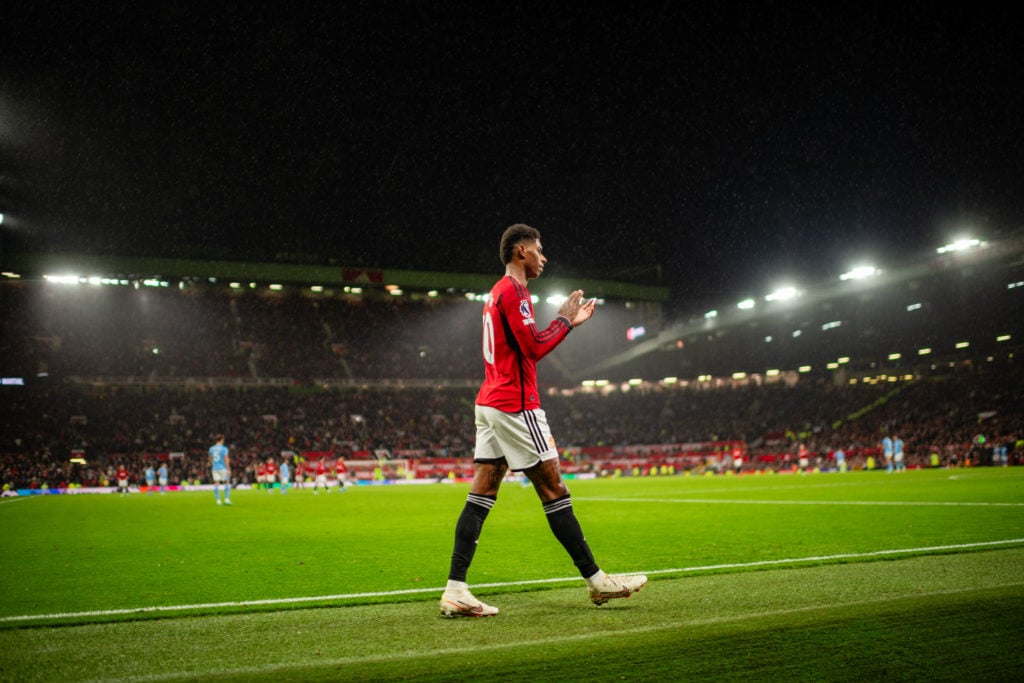 Our first choice would be Alejandro Garnacho to replace Rashford, but there is another option that Ten Hag could explore – and that's Anthony Martial.
The Dutch manager appears to like Garnacho off the bench for his explosiveness, and if this is true – then Rashford has next to no competition on the left-hand side. However, the 27-year-old Frenchman has played there in the past.
Martial is back to full fitness, but because of Hojlund – is only getting brief cameos late on in fixtures. He's only featured a ridiculous 221 minutes in a whopping 14 appearances.
MORE UNITED STORIES
But could he actually provide something for the Red Devils on the left?
Martial would arguably be a better option than Rashford
Goals have been a real issue this season. We know Martial is a phenomenal finisher, along with the fact he likes very intricate build-up play.
Rashford is rather direct, just like Hojlund, and thus far these two have far from gelled.
Maybe bringing Martial in would allow a little bit more link-up play between the forwards. Hojlund could be the hold-up man, and the Frenchman could play off him.
Martial also likes to find pockets of space, which would occupy defenders – hence leaving more room for the Danish forward to run into.
We understand why Ten Hag won't change shape for two strikers to come, but allowing Martial into the XI on the left could kill two birds with one stone.
Last week when asked if they could play alongside each other during his pre-Copenhagen press conference the manager responded: "So far we haven't done this in games, but I can see they can play together because Anthony Martial can play from the side."
Evidently if this were to happen, Rashford would drop out of the team to make way.
Martial's kryptonite
Of course, the real risk with Martial is whether he stays fit. Even if this was something that worked, there's no guarantee that he's at full fitness to play a 90, or quite simply whether he'll hobble off minutes into the fixture.
Nevertheless, we find this an intriguing prospect. We'd like to see it happen at least once – however, we deem this highly unlikely.
Related Topics
- Advertisement -