- Advertisement -
Manchester United manager Erik ten Hag has backed Marcus Rashford's attitude in training ahead of this week's match with Copenhagen.
Marcus Rashford did not play against Fulham at the weekend due to injury. The forward hit out this week against 'malicious rumours' that his absence was related to any other reasons.
It had come days after Rashford was rested against Newcastle in the Carabao Cup, which followed the Manchester derby.
Rashford had gone out to a nightclub to celebrate his birthday hours after the defeat, The Mail reported, with Erik ten Hag stating last week it was 'unacceptable', also adding the forward had apologised and he considered the matter closed.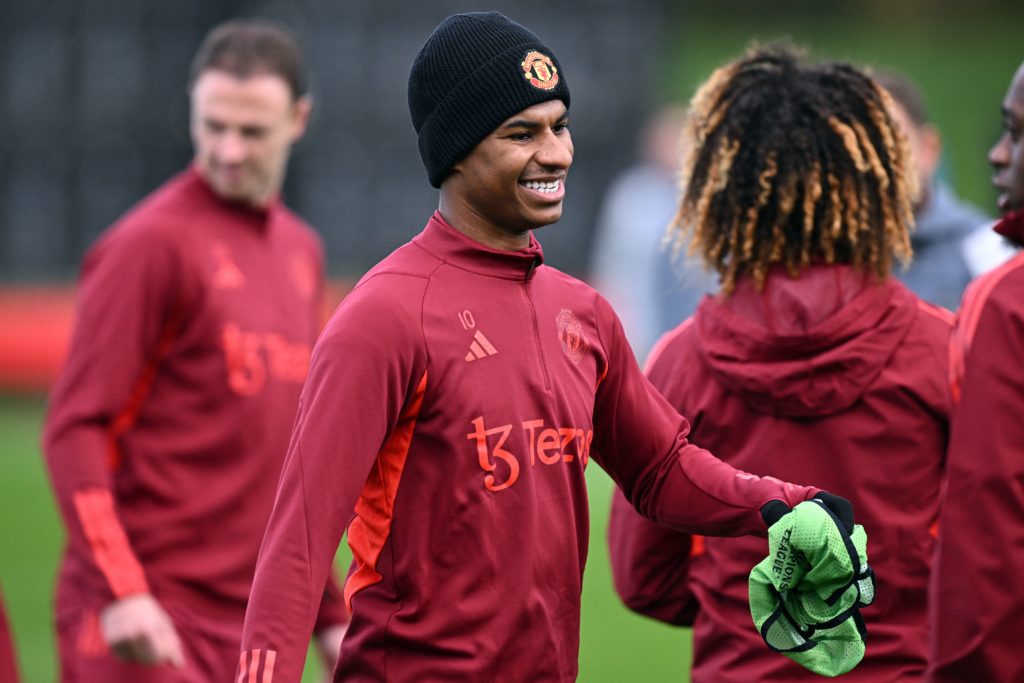 Marcus Rashford was back in training ahead of the Copenhagen game, an important boost for the team, and he is in the 23-man travelling squad.
The backdrop to all of this is Rashford's poor form. He has only scored one goal this season, which came in early September against Arsenal.
Discussing his fitness, Erik ten Hag said: "100 per cent. Rashy missed one game, a small knock, but he's back."
MORE UNITED STORIES
On his approach behind the scenes, the manager praised Rashford's attitude, commenting: "Marcus is very committed to Manchester United, to this team and he is investing hard work in training to get back on his form."
A chance for Rashford to step up
A small break might have done Marcus Rashford good. Some United fans had even called on him to be dropped after the derby.
His lack of goals has been a major problem, because nobody else in the forward line is delivering either. Rashford showed last season what he can do, netting 30, and it is these high standards which he is being judged by.
Alejandro Garnacho filled in at the weekend and played well. There have been calls for him to stay in the side.
But with this crucial, pivotal game away at Copenhagen, it is anticipated that Rashford will be back in the starting line-up.
Now is the time to deliver, and prove he deserves to be called up for the big games. If he can't, then that opportunity might not be there the next time.
Related Topics
- Advertisement -