- Advertisement -
Erik ten Hag is determined to put an end to Manchester United's six-year trophy drought and use it as a steppingstone to get them back to the summit of world football.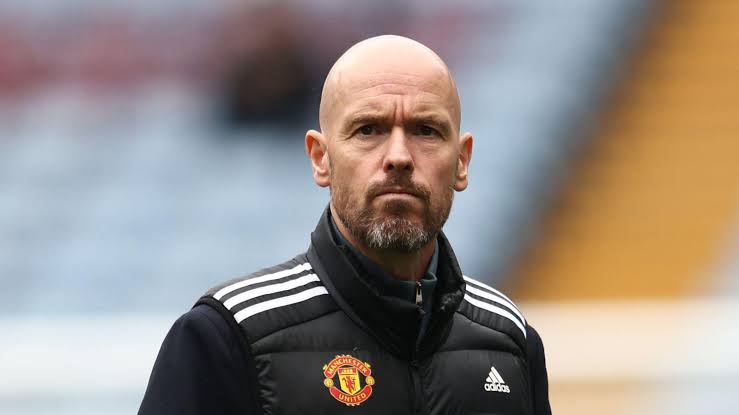 The Europa League, won by United under Jose Mourinho in 2017, was their most recent title, making the current trophy drought their longest in four decades. Last night, the Red Devils defeated Everton to extend their winning run to six games post-World Cup.
The club is playing with confidence as they take tiny steps towards progressing in the FA Cup and the Europa League.
Talking about history, Sir Alex Ferguson won 13 league titles during his illustrious career at Old Trafford. And Ten Hag is confident he can accomplish a similar feat at United after winning three Eredivisie titles with Ajax.
As reported by The Mirror, the Dutch boss said:
"We have a lot of opportunities to win a trophy. We are still in many competitions. To win a trophy is something great. It will give you experience and help you to win more titles and more trophies – maybe also bigger trophies, that is definitely true."

"It has to do, of course, with a player's capabilities and often with their mentality. We have some players in this team who have that experience of winning and that can help us."
United's progress under Ten Hag is there to watch, with many fans and pundits already convinced by the manager's style of play. The team plays with confidence, and their coordination on the field has greatly improved. The addition of new signings last summer has further enhanced the team's core, and it was one of the biggest reasons behind the club's recent success.
Ten Hag has highlighted that United needs to continue investing in the squad if they want to compete with top clubs for trophies. The Glazers have not shown any interest in spending big this January, and all eyes will be on the summer transfer window.
The club may find a new owner by then, which will further boost United's chances of finally ending their six-year trophy drought.

- Advertisement -