- Advertisement -
Erik ten Hag has struck gold with Gabriele Biancheri, Manchester United's 17-year-old striker who looks to be a top-class talent.
Manchester United have been woeful in front of goal this season, with Rasmus Hojlund, Marcus Rashford and more all regularly letting huge chances go amiss.
This alarming issue has left United linked with a plethora of strikers, including Leece's Nikola Krstovic, for January in order to take some pressure off Hojlund.
But signing a player like that would certainly stand in the way of an extremely exciting talent who is set to burst onto the scene. Gabriele Biancheri was only signed by United earlier this year but has already caught the eye.
Biancheri signed his professional contract with United upon turning 17 in September and will now have be aiming to prove himself worthy of some first-team cameos.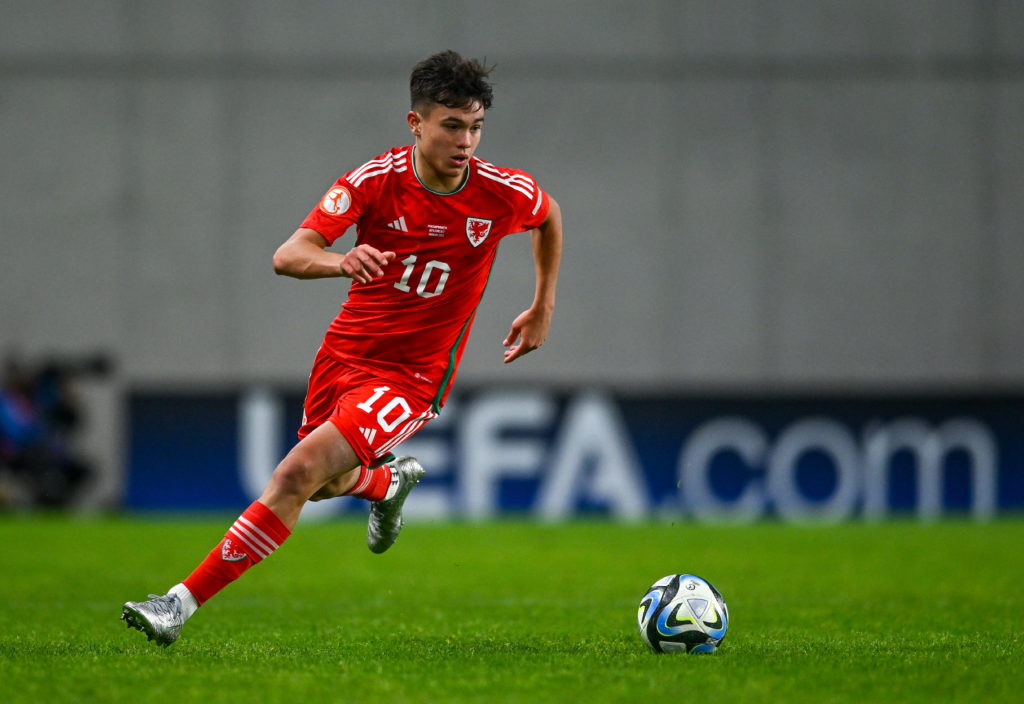 Who is Gabriele Biancheri?
Biancheri is a Welsh striker currently rising through the ranks at Manchester United.
Academy Scoop on X gave Biancheri a glowing review in August after he showed 'glimpses of a future top striker'.
MORE UNITED STORIES
The appraisal wrote how the Wales U17 international has a terrific low centre of gravity which has been compared with that of a 'young Sergio Aguero'.
Biancheri is far from the finished product but is shown traits of a top-class striker at this age, particularly if his finishing can improve.
If Biancheri can improve in his finishing, which should be the case, along with his football brain and decisions he could be on track to be a United first team player.
Biancheri has scored two goals for Wales' U17 side and this season for United in the U18 Premier League he has scored one and assisted one in just four games according to Transfermarkt. This equates to a goal contribution every 78.5 minutes of playing time. He also bagged a hat-trick in the Premier League Cup.
When could Biancheri play for the first-team?
United are currently fairly short up front number-wise with only Hojlund and an unreliable Anthony Martial in the role. While it is unlikely he will feature in the first team at all this season, over next summer and the season following, it could be his time for a debut.
He is turning 18 next September, so will hope that by the time 2024 is done he has featured in and around the first team. This could commence during the pre-season tour next summer.
Don't expect him to make the jump to senior football anytime soon, but just know that United have a potential league beater in the youth ranks just waiting to be unleashed.
As always however, it is entirely up to him and if he works hard enough to impress the club, but as of right now it seems like Ten Hag may have struck gold.
Related Topics
- Advertisement -